Used Shuttle Buses for Sale in Indianapolis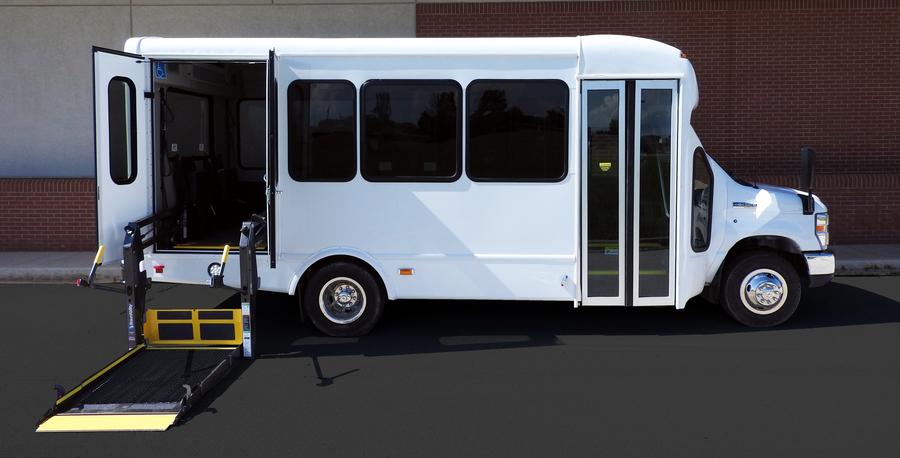 Sales & Service Hours
(800) 466-1287
| | |
| --- | --- |
| Monday | 8:00 am - 5:00 pm |
| Tuesday | 8:00 am - 5:00 pm |
| Wednesday | 8:00 am - 5:00 pm |
| Thursday | 8:00 am - 5:00 pm |
| Friday | 8:00 am - 5:00 pm |
| Saturday | 8:00 am - 12:00 pm |
| Sunday | Closed |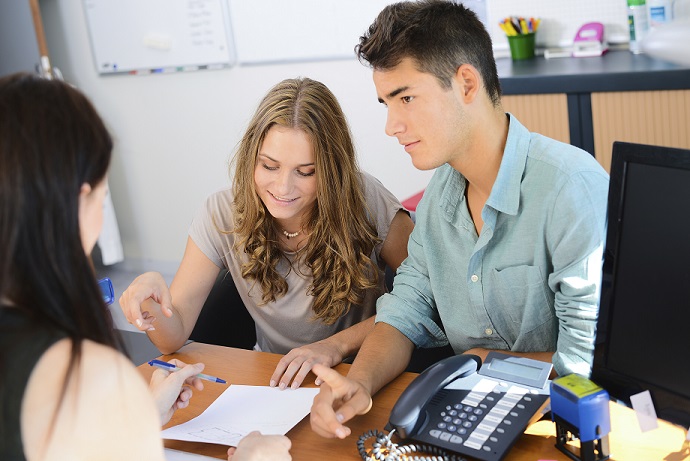 At Midwest Transit, we believe that you shouldn't have to settle for a pre-owned shuttle bus that is from the bottom of the barrel. That is precisely why we include a culmination of top-notch driving options that will have your clients enjoying every second spent in the cabin. To get more familiar with all of our rides, drop by our location at 4500 South Indianapolis Road in Whitestown, IN! We look forward to assisting you in your transportation endeavors.
Specials
Before you jump straight into our inventory, you will be happy to learn that we are constantly running specials to line your pockets with some extra cash. To begin, you can always click on the Vehicles Under $10,000 link beneath the Used Inventory dropdown to tap into some of our frugally priced options. Or, if you are interested in spending even less, you can always select the Vehicles Under $5,000 link to find vehicles that do not sacrifice in terms of quality. Lastly, to show all of the deals that we currently have running, click on All Used Specials to see how you can save some extra green! Whatever your choice is, we are sure that you can find a model that fulfills your clients' every need.
Deciding Factors
Before you select a make and model, you have to determine what your transportation needs are. If your driving requirements are for hospitality, then you can look toward our hotel and motel options to find a shuttle bus that includes plenty of seats for your average trip. On the other hand, if you are shopping for a church bus, then we include plenty of models that range from eight all the way to 71 seats! To make things easier, you can select your preferred category when you click on the Bus Type link to see every accommodating segment we have to offer. Then, once you determine which option meets your needs, you can use the filters on the left side of your screen to reveal our used options. It's that easy!
Shuttle Buses
If you haven't started looking already, we will go over some of the brands and models that we have on our lot that boast the latest in automotive advancements. A highly regarded option is the Ford Starcraft Commercial, and we include 14-passenger and 24-passenger options to include groups of all sizes. If you are looking for something a bit more luxurious, then consider taking the reins of a Freightliner Executive Shuttle, which incorporates a moveable rear luggage wall and flip-down seats in the last two rows. These also have air conditioning and custom 3-point seats to keep everyone nice and cozy at all times. The choice is up to you!
Come check out our used shuttle buses for sale in Indianapolis today when you drop by Midwest Transit. Our friendly representatives look forward to assisting you.
Testimonials
Fantastic buying experience
Indiana
6-5-2019
Top Notch
Forsyth, Illinois
1-25-2018
Amazing Staff
Oakwood, IL
1-11-2018
Good Selection of Buses
USA
1-8-2018
Midwest Transit is Awesome
Texas
10-17-2017
Congrats! You got a 5 Star Review
USA
8-26-2017
Congrats! You got a 5-Star Review
USA
7-17-2017
5-Star Review
USA
7-17-2017
Staff was the most friendly...
J.C. - R.C. Transportation
Richmond, Missouri
4-13-2017
Best Bus Dealer in North America
Chicago, Illinois
10-14-2016
Pleasure doing business with you!
Ron C - Managing Director & Board President
Louisville, KY
9-7-2016
Felt like Family
Bloomington, IL
7-1-2016
Excellent Service
6-1-2016
I love my new MV-1
Whiteland, IN
5-24-2016
Based on your Overall Experience would you recommend a purchase - YES!
San Diego, CA
5-16-2016
Excellent Job in Helping Us
West Chicago
4-23-2016
MV-1 Parts
Montana
4-22-2016
Congratulations
Lisle, Illinois
4-11-2016
Very Helpful
Illinois
4-6-2016
Buy all of our future vehicles through Midwest Transit
San Diego, CA
5-16-2016
Read More