Small Bus Lease Returns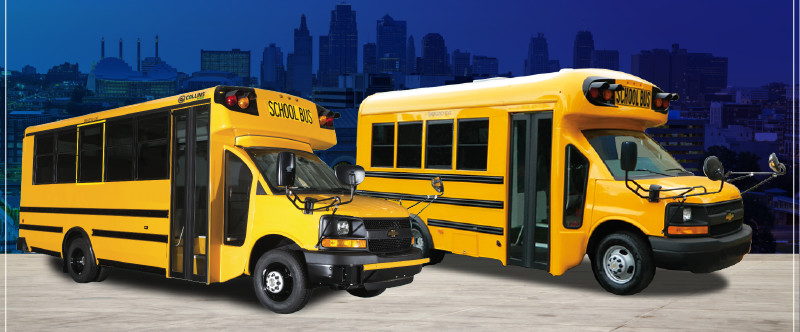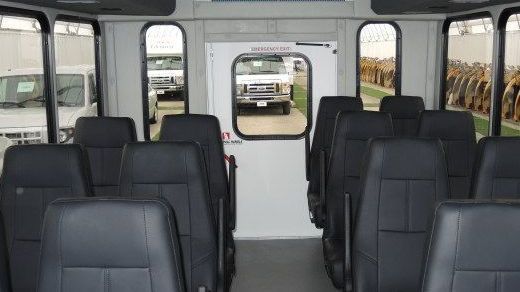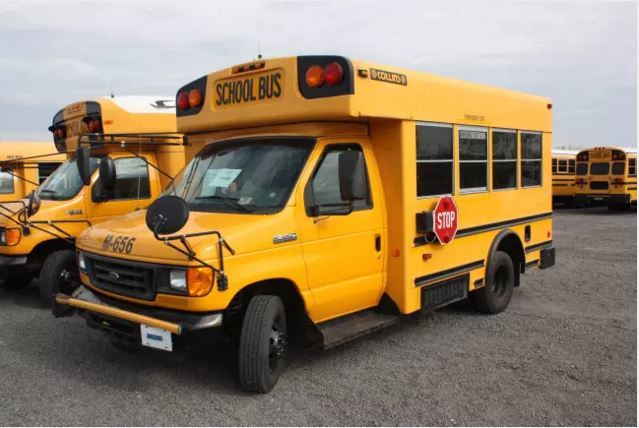 Sales Hours
(800) 933-2412
| | |
| --- | --- |
| Monday | 8:00 am - 5:00 pm |
| Tuesday | 8:00 am - 5:00 pm |
| Wednesday | 8:00 am - 5:00 pm |
| Thursday | 8:00 am - 5:00 pm |
| Friday | 8:00 am - 5:00 pm |
| Saturday | 8:00 am - 12:00 pm |
| Sunday | Closed |
For the transportation vehicle you have been searching for, turn to Midwest Transit's small bus lease returns. We have a wide variety of leased buses to choose from, so you are sure to find the one that best suits you. Here at Midwest Transit, we pride ourselves on providing exemplary service to each of our customers.
One glance at our testimonials page is all it takes to understand what makes us unique. We strive to make each customer feel like part of our Midwest Transit family. The instant you walk through our doors, you will be greeted with the kindness and professionalism you deserve. With multiple locations all over the Midwest, you are bound to find a dealer near you. While you are more than welcome to just drop by, we recommend browsing our inventory first. That way, you will have an idea of what you're looking for and can save yourself some time at the dealership.
We make it easy to find the ideal bus directly on our website. First, go to the lease returns tab at the top of the page. Then click on the picture of the small buses. At this point, a list of all the small bus lease returns will populate. The inventory sheet includes pertinent information about each bus, including availability, passenger capacity, approximate miles, and more. Should you have any questions at all, please fill out the Contact Information form at the bottom of the page and one of our attentive associates will respond to you promptly.
We want nothing more than to see you behind the wheel of the right bus. Our small buses are perfect for class field trips and team outings, or anytime you need to transport between 15 and 30 people. Safety is a priority for us here at Midwest Transit, which is why our buses are built using strong materials and come with padded seating that will cushion the blow if impact occurs. If you are on a tight budget, there's no need to worry. Buses that have been returned cost less than new ones and we offer highly competitive pricing. At Midwest Transit, we are always willing to work with you to ensure you receive the best deal possible.
Don't delay any longer! Our small bus lease returns offer is the opportunity you have been waiting for. Stop by Midwest Transit and check out our selection as soon as today.
Testimonials
Fantastic buying experience
Indiana
6-5-2019
Top Notch
Forsyth, Illinois
1-25-2018
Amazing Staff
Oakwood, IL
1-11-2018
Good Selection of Buses
USA
1-8-2018
Midwest Transit is Awesome
Texas
10-17-2017
Congrats! You got a 5 Star Review
USA
8-26-2017
Congrats! You got a 5-Star Review
USA
7-17-2017
5-Star Review
USA
7-17-2017
Staff was the most friendly...
J.C. - R.C. Transportation
Richmond, Missouri
4-13-2017
Best Bus Dealer in North America
Chicago, Illinois
10-14-2016
Pleasure doing business with you!
Ron C - Managing Director & Board President
Louisville, KY
9-7-2016
Felt like Family
Bloomington, IL
7-1-2016
Excellent Service
6-1-2016
I love my new MV-1
Whiteland, IN
5-24-2016
Based on your Overall Experience would you recommend a purchase - YES!
San Diego, CA
5-16-2016
Excellent Job in Helping Us
West Chicago
4-23-2016
MV-1 Parts
Montana
4-22-2016
Congratulations
Lisle, Illinois
4-11-2016
Very Helpful
Illinois
4-6-2016
Buy all of our future vehicles through Midwest Transit
San Diego, CA
5-16-2016
Read More