Mobility Vehicles for Sale in Missouri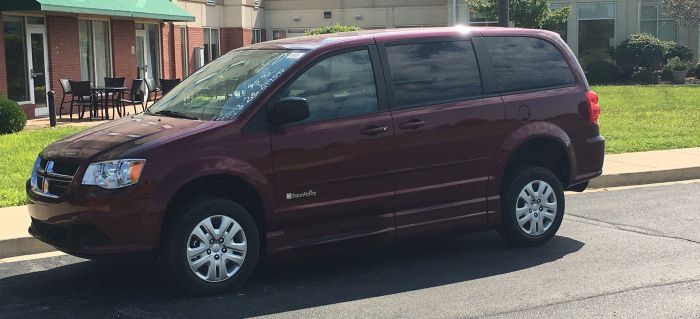 2017 Dodge Braun with optional features
The world of mobility vehicles isn't always easy to navigate, but our knowledgeable staff here at Midwest Transit Equipment is always here to help. Our sales associates are friendly, and are here to provide the utmost satisfaction with whatever vehicle you choose will best suit you and your disabled loved one. Or, if you own a church, hotel, or other institution that would like to provide transportation for disabled patrons or clients, we also specialize in acquiring those, as well!
We're a commercial dealer of mobility vehicles, and that means we receive our inventory in bulk. This allows us to sell our vehicles at competitive prices, so that you can have the equipment to transport your loved ones securely. We don't leave our financing to the same people who craft deals for regular vehicles, either, we work specifically with banks and lending institutions that work with mobility vehicles. All of this together provides you with a vehicle at a competitive price, accommodating monthly payments, and low APR — and that leaves money in your pocket that can go towards caring for your disabled loved one.
We have a varied inventory that's sure to contain a disability vehicle that suits your needs. You can view all of our entries right from the home page, even. Simply click on the bubble that says "Mobility Vehicles," to see pre-filtered results designed for you. Each vehicle comes with a paragraph of information about it, as well as a dozen or more photos for you to peruse. Our vehicles feature Q'Straints, the preferred securements for wheelchairs due to their ease-of-use and trustedworthiness. We have both side- and rear-entry vehicles for you to consider, so you can choose the type that best suits your lifestyle. From the same page as the vehicle information, you can ask any questions that you may have, review our testimonials, and even check the vehicle's compliant status'. We're fully up to date on everything required by the ADA, FMVSS, and CMVSS, so you can trust that we have your back when it comes to what's required by the law!
Choosing Midwest Transit Equipment for our mobility vehicles for sale in Missouri means choosing a dealer with more than forty years of experience. We've dedicated our lives to making transportation as easy as possible for the disabled, for students, and for any business in need of vehicles for moving people en mass. We hope to see you soon at one of our multiple locations across the Midwest!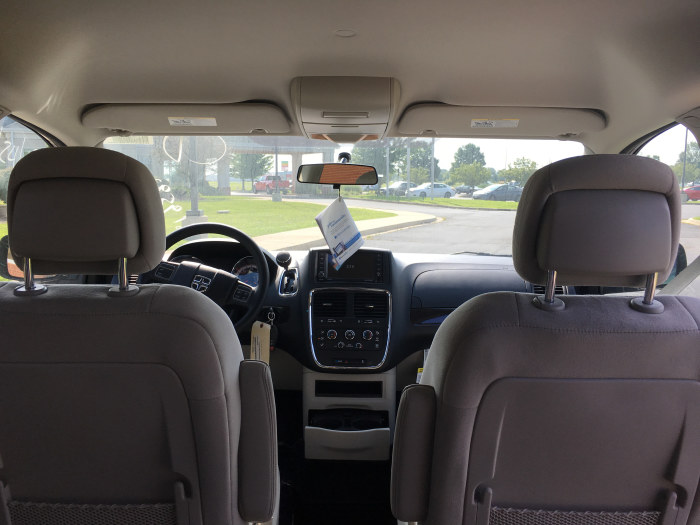 Testimonials
Fantastic buying experience
Indiana
6-5-2019
Top Notch
Forsyth, Illinois
1-25-2018
Amazing Staff
Oakwood, IL
1-11-2018
Good Selection of Buses
USA
1-8-2018
Midwest Transit is Awesome
Texas
10-17-2017
Congrats! You got a 5 Star Review
USA
8-26-2017
Congrats! You got a 5-Star Review
USA
7-17-2017
5-Star Review
USA
7-17-2017
Staff was the most friendly...
J.C. - R.C. Transportation
Richmond, Missouri
4-13-2017
Best Bus Dealer in North America
Chicago, Illinois
10-14-2016
Pleasure doing business with you!
Ron C - Managing Director & Board President
Louisville, KY
9-7-2016
Felt like Family
Bloomington, IL
7-1-2016
Excellent Service
6-1-2016
I love my new MV-1
Whiteland, IN
5-24-2016
Based on your Overall Experience would you recommend a purchase - YES!
San Diego, CA
5-16-2016
Excellent Job in Helping Us
West Chicago
4-23-2016
MV-1 Parts
Montana
4-22-2016
Congratulations
Lisle, Illinois
4-11-2016
Very Helpful
Illinois
4-6-2016
Buy all of our future vehicles through Midwest Transit
San Diego, CA
5-16-2016
Read More