Mobility Vehicles for Sale in Michigan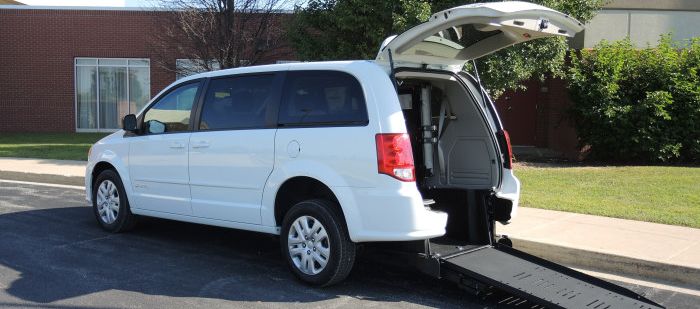 2017 Dodge Caravan with optional mobility features
Are you searching for a mobility vehicle? Your friends at Midwest Transit Equipment are here to help during the entire process, from beginning to end! Give us a call, toll free, at 800-933-2412 to ask any questions that you may have about our expansive inventory. Whether you're looking for a mobility vehicle as a caretaker for an individual or want to provide transportation for disabled individuals at your church, nursing home, or hotel, we are the right place to go!
Our staff is well-versed in the requirements of disabled people, and we're here to make sure that you're always satisfied by your experience with us. Our sales associates are never pushy and will always be attentive to your needs. If you prefer to chat on the phone, they're available, or if you'd rather correspond back and forth over email, they're happy to do that, as well! We also offer mobility-vehicle-specific financing. Since your circumstances are special, your monthly payments and APR should be, too. We work with banks and lending institutions that know the world of disabled transportation inside and out, as well as all of the requirements that go along with making one of these helpful vehicles yours.
One of the largest perks of choosing us for your mobility vehicle is that we're a commercial dealer that receives them in bulk. This means that we can offer affordable prices, on top of the rebates typically offered with the sale of each vehicle — that's money you get to keep in your pocket that can be used for the care of your loved one. Our vehicles feature Q'Straints, the preferred wheelchair securements in the industry, and we also have side- and rear-entry vehicles so you can choose what works best for you. Whether you opt for a manual or automatic ramp, two wheelchair spaces or one, we have a vehicle for you and we'll go through every inch of them so you understand what exactly is at your disposal. You can view our inventory right here on our site, and even use the "Mobility Vehicles" option right on our front page to see results specific to your needs. Each vehicle has a paragraph of information about its compliant-status, as well as a dozen or more pictures for you to peruse!
Are you ready to take one of these mobility vehicles for sale in Michigan for a spin? Visit us at Midwest Transit Equipment! We have locations all over the Midwest, so we're always near by. We hope to see you soon!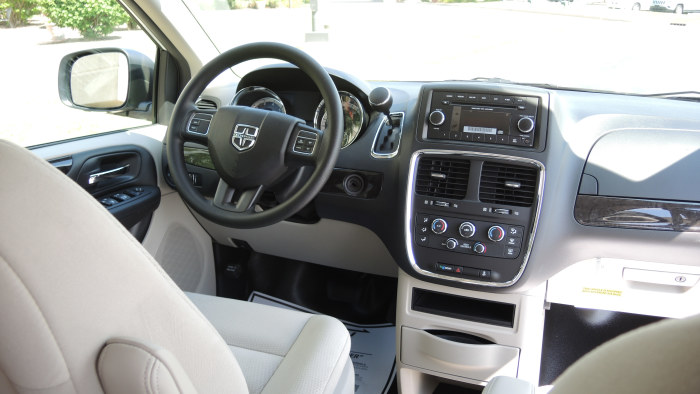 Testimonials
Fantastic buying experience
Indiana
6-5-2019
Top Notch
Forsyth, Illinois
1-25-2018
Amazing Staff
Oakwood, IL
1-11-2018
Good Selection of Buses
USA
1-8-2018
Midwest Transit is Awesome
Texas
10-17-2017
Congrats! You got a 5 Star Review
USA
8-26-2017
Congrats! You got a 5-Star Review
USA
7-17-2017
5-Star Review
USA
7-17-2017
Staff was the most friendly...
J.C. - R.C. Transportation
Richmond, Missouri
4-13-2017
Best Bus Dealer in North America
Chicago, Illinois
10-14-2016
Pleasure doing business with you!
Ron C - Managing Director & Board President
Louisville, KY
9-7-2016
Felt like Family
Bloomington, IL
7-1-2016
Excellent Service
6-1-2016
I love my new MV-1
Whiteland, IN
5-24-2016
Based on your Overall Experience would you recommend a purchase - YES!
San Diego, CA
5-16-2016
Excellent Job in Helping Us
West Chicago
4-23-2016
MV-1 Parts
Montana
4-22-2016
Congratulations
Lisle, Illinois
4-11-2016
Very Helpful
Illinois
4-6-2016
Buy all of our future vehicles through Midwest Transit
San Diego, CA
5-16-2016
Read More