Hotel and Motel Shuttle Buses for Sale in Illinois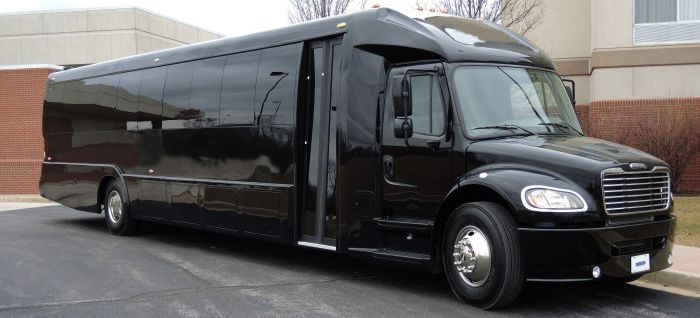 New 2017 Freightliner Executive Bus
Are you looking for new or used? Decked out or functional? Whatever your hotel or motel shuttle bus needs are, we at Midwest Transit our well-equipped to supply them! We have an expansive inventory of transportation vehicles and 40 years of experience to top it all off. Plus, there are a number of locations you can visit us at throughout Illinois, including in Swansea, South Holland, and Des Plaines, so we're never far away!
Having a shuttle bus for your hotel or motel can add another source of revenue, and we think you'll be surprised by how good of an investment it can be. Especially if you're located near a banquet hall or popular wedding spot, you'll have plenty of patrons to cart back and forth from the venue. The same goes for any popular tourist area. People want to have a good time and not worry about getting to their beds later, or they all want to travel together for ease when arriving at the location. Providing that service for your clients won't only bring you in more money, it'll also bring you returning patrons who were delighted with their experience!
Finding the perfect shuttle bus for you is something that we love to do here at Midwest Transit! We have a massive inventory of vehicles for you to peruse, so click on over and take a look. There's a lot to go through but you can use the filters to the left of the screen to narrow the results to only what you're interested in. Plug in parameters, such as passenger capacity or price, and click Refine Search. Each entry will have a number of ways for you to learn more about it. Click through the images, watch walk-around videos, and read the information to the right of the entry. You can even compare two to three buses, side-by-side, to more easily weigh the pros and cons of each. If you have any questions at all, please don't hesitate to request more information or utilize the Live Chat function to the bottom, right-hand corner of the screen.
At Midwest Transit, we specialize in buses. We've had hotel and motel shuttle buses in Illinois for 40 years and counting, and we can tell you a whole lot about them! Visit one of our convenient locations in Illinois today, or call us, toll free, at 800-933-2412. We provide top-notch customer service to go along with our incredible inventory — check out our testimonials! We hope to see you soon!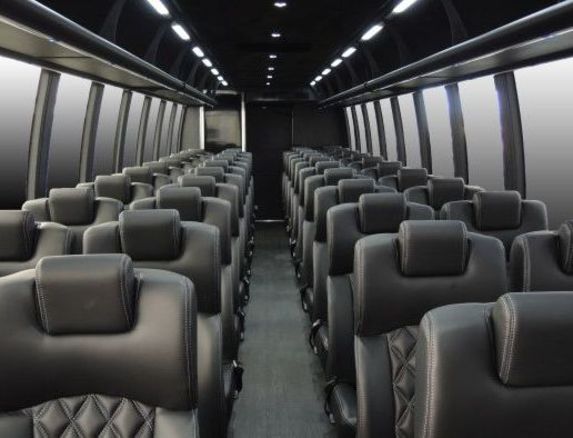 Testimonials
Fantastic buying experience
Indiana
6-5-2019
Top Notch
Forsyth, Illinois
1-25-2018
Amazing Staff
Oakwood, IL
1-11-2018
Good Selection of Buses
USA
1-8-2018
Midwest Transit is Awesome
Texas
10-17-2017
Congrats! You got a 5 Star Review
USA
8-26-2017
Congrats! You got a 5-Star Review
USA
7-17-2017
5-Star Review
USA
7-17-2017
Staff was the most friendly...
J.C. - R.C. Transportation
Richmond, Missouri
4-13-2017
Best Bus Dealer in North America
Chicago, Illinois
10-14-2016
Pleasure doing business with you!
Ron C - Managing Director & Board President
Louisville, KY
9-7-2016
Felt like Family
Bloomington, IL
7-1-2016
Excellent Service
6-1-2016
I love my new MV-1
Whiteland, IN
5-24-2016
Based on your Overall Experience would you recommend a purchase - YES!
San Diego, CA
5-16-2016
Excellent Job in Helping Us
West Chicago
4-23-2016
MV-1 Parts
Montana
4-22-2016
Congratulations
Lisle, Illinois
4-11-2016
Very Helpful
Illinois
4-6-2016
Buy all of our future vehicles through Midwest Transit
San Diego, CA
5-16-2016
Read More