Childcare Shuttle Buses for Sale in Kankakee, IL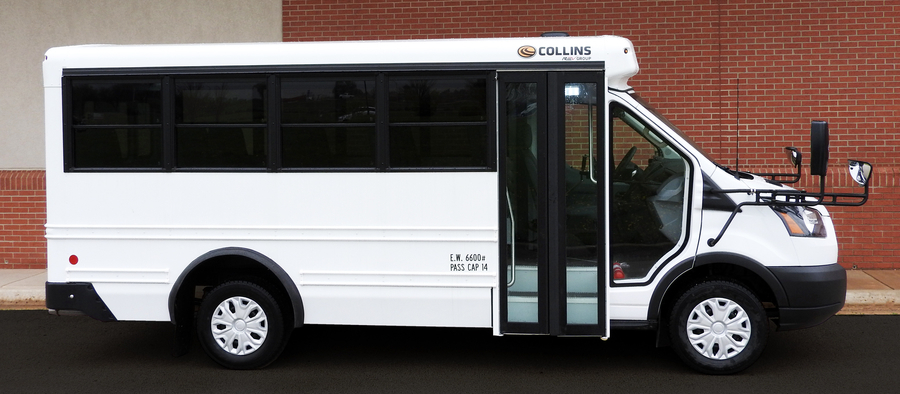 Whether it's bringing the kids to their next summer outing or transporting the camp group back home, you need a childcare shuttle bus that provides all of the bells and whistles. When you shop at Midwest Transit for all of your businesses' needs, you will be able to cover all the bases when it comes to getting them to and from their destinations on time. For more information, swing by our Kankakee location today!
Online Features
When you navigate to the Bus Type link above, you will be able to dive straight into our childcare driving options. This way, you won't have to walk up and down our rows of buses and can have a few already in mind when you meet with us at our location. Once you land on the inventory page, you will have the opportunity to become more familiar with each driving option we have in stock by scrolling around and flipping from page to page. Then, you can use the Narrow Your Search tool to build exactly what you have in mind for the kids you are driving around. Just input your seating capacity, fuel economy, mileage, and everything else you want in a new bus, and we will create a list that showcases your interests. Once you find a model that makes sense, come to Midwest Transit for a test drive!
Buses
Now that you know the ins and outs of our website, let's look a little deeper into what we have in stock at Midwest Transit. We include plenty of Chevrolet driving options like the Collins, which puts a gas-fueled VORTEC powerhouse in your control. Many of these come with seating for up to 14 passengers, so you can include the whole group without having to spring for another set of wheels. If you are looking for something a bit more popular from the Chevy lineup, then you can't go wrong with our Starcraft vehicles. On the other side of the spectrum, we play host to the Ford Collins and Starcraft buses to give you the spatial capacity that you require. And, you can spring for a wheelchair-accessible bus to accommodate all needs in a seamless manner.
Value Your Trade
We understand that devoting a large portion of cash toward a new bus can seem like a tall order for the average customer. We are always looking to expand out inventory of pre-owned buses, which is why we suggest using your old ride as a trade-in. It doesn't matter if it is in poor condition or doesn't run the same as the day you first bought it, we will give you a competitive offer that you can contribute toward the cost of the model that you are interested in. If you want to get a ballpark estimate ahead of time, head over to the Value Your Trade tool and let us know a few key details about the driving option. Once your inquiry is received, we will get back to you as soon as possible with a cash evaluation.
Come check out our childcare shuttle buses for sale in Kankakee, IL, today at Midwest Transit. We look forward to lending our expertise in your search for the right bus!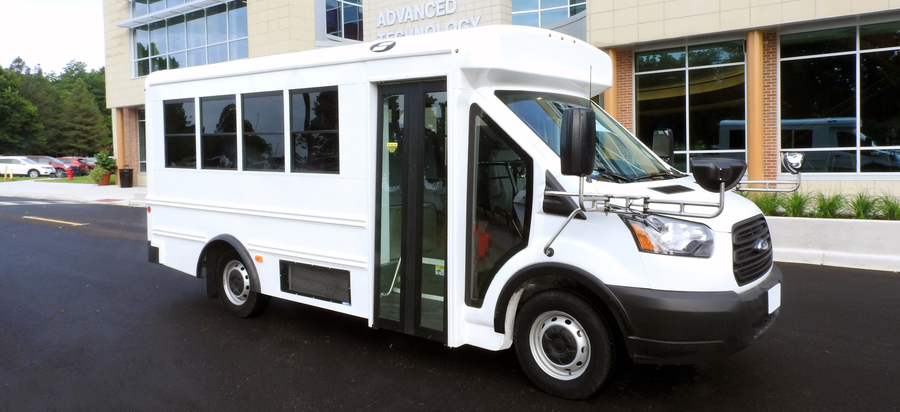 Sales Hours
(800) 933-2412
| | |
| --- | --- |
| Monday | 8:00 am - 5:00 pm |
| Tuesday | 8:00 am - 5:00 pm |
| Wednesday | 8:00 am - 5:00 pm |
| Thursday | 8:00 am - 5:00 pm |
| Friday | 8:00 am - 5:00 pm |
| Saturday | 8:00 am - 12:00 pm |
| Sunday | Closed |
Testimonials
Fantastic buying experience
Indiana
6-5-2019
Top Notch
Forsyth, Illinois
1-25-2018
Amazing Staff
Oakwood, IL
1-11-2018
Good Selection of Buses
USA
1-8-2018
Midwest Transit is Awesome
Texas
10-17-2017
Congrats! You got a 5 Star Review
USA
8-26-2017
Congrats! You got a 5-Star Review
USA
7-17-2017
5-Star Review
USA
7-17-2017
Staff was the most friendly...
J.C. - R.C. Transportation
Richmond, Missouri
4-13-2017
Best Bus Dealer in North America
Chicago, Illinois
10-14-2016
Pleasure doing business with you!
Ron C - Managing Director & Board President
Louisville, KY
9-7-2016
Felt like Family
Bloomington, IL
7-1-2016
Excellent Service
6-1-2016
I love my new MV-1
Whiteland, IN
5-24-2016
Based on your Overall Experience would you recommend a purchase - YES!
San Diego, CA
5-16-2016
Excellent Job in Helping Us
West Chicago
4-23-2016
MV-1 Parts
Montana
4-22-2016
Congratulations
Lisle, Illinois
4-11-2016
Very Helpful
Illinois
4-6-2016
Buy all of our future vehicles through Midwest Transit
San Diego, CA
5-16-2016
Read More