Childcare Buses for Sale in Michigan
Find Your Bus Today!
Are you in search of childcare buses for sale in Michigan? Think Midwest Transit! We're conveniently located at 15580 US Highway 27 N in Marshall, MI, and we also have a number of other locations throughout the Midwest. Our knowledgeable staff has been doling out information about transportation for 40 years and counting, making us an excellent resource for you!
We know the first place we all want to start: the inventory. Ours is structured to be as useful and easy-to-use as possible, so go ahead and take a look! You'll immediately see that we have a vast number of transportation vehicles, so you'll want to take advantage of the filters to the left of the screen. You can narrow the search based on a number of parameters, ranging from passenger capacity to make to model and more. Click through the set of pictures with each entry, watch the walk-around video, and take in the paragraph of information to the right — have a question still? Not a problem! You can request more information from each entry, or even schedule a test drive. We know that financing is always a huge question, but we're old pros. You can even get pre-qualified right here on our website! If you'd like guidance in making your next childcare bus decision, our staff is on hand Monday through Saturday to help you out.
We know that the primary goal is to keep all of your young charges safe, so we typically recommend buses that have a heavy-duty, all-steel safety cage construction, along with ones that boasts chassis equipment packages for the ultimate in passenger protection. A hotly-debated topic in the childcare bus industry is the restraint system. Each state has their own set of laws corresponding to child age, and we offer buses that fit the bill for whatever your local laws are — we also know the local laws! You can find buses with lap, three-point safety harness, and integrated five-point seat belt systems in our inventory to suit all needs. It's also good to know that we have a massive Parts Department inventory, which includes specialized seating of all types if you want to outfit your new bus with more than what it has!
Look for childcare buses for sale in Michigan at Midwest Transit — we guarantee you won't be disappointed! Check out our testimonials to see how we've helped other drivers and then pay us a visit! We'd love to help you out!
Testimonials
Fantastic buying experience
Indiana
6-5-2019
Top Notch
Forsyth, Illinois
1-25-2018
Amazing Staff
Oakwood, IL
1-11-2018
Good Selection of Buses
USA
1-8-2018
Midwest Transit is Awesome
Texas
10-17-2017
Congrats! You got a 5 Star Review
USA
8-26-2017
Congrats! You got a 5-Star Review
USA
7-17-2017
5-Star Review
USA
7-17-2017
Staff was the most friendly...
J.C. - R.C. Transportation
Richmond, Missouri
4-13-2017
Best Bus Dealer in North America
Chicago, Illinois
10-14-2016
Pleasure doing business with you!
Ron C - Managing Director & Board President
Louisville, KY
9-7-2016
Felt like Family
Bloomington, IL
7-1-2016
Excellent Service
6-1-2016
I love my new MV-1
Whiteland, IN
5-24-2016
Based on your Overall Experience would you recommend a purchase - YES!
San Diego, CA
5-16-2016
Excellent Job in Helping Us
West Chicago
4-23-2016
MV-1 Parts
Montana
4-22-2016
Congratulations
Lisle, Illinois
4-11-2016
Very Helpful
Illinois
4-6-2016
Buy all of our future vehicles through Midwest Transit
San Diego, CA
5-16-2016
Read More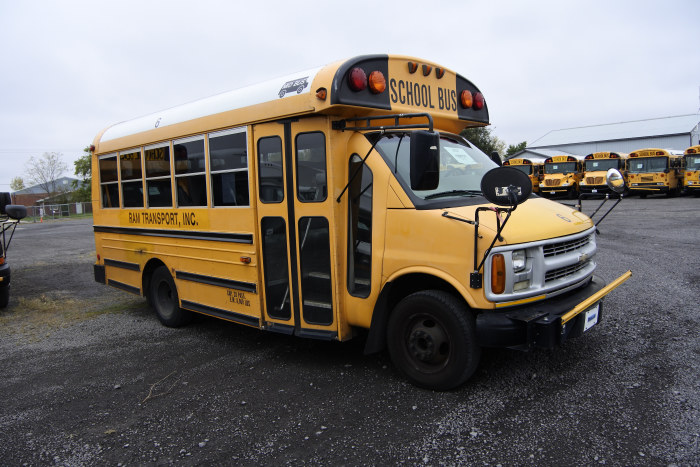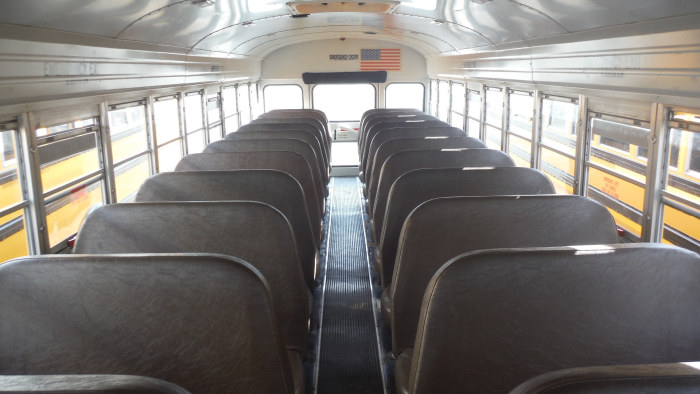 Top Image: Used 2001 Chevrolet Express Cutaway