Bus Service | MI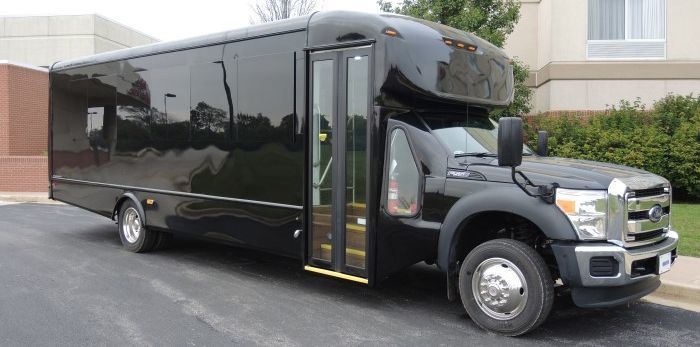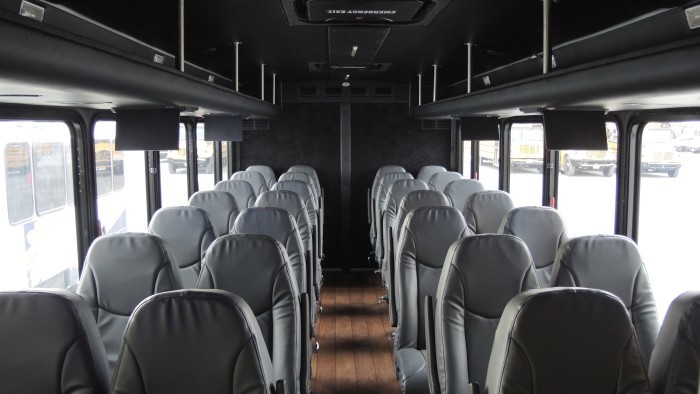 Service Hours
| | |
| --- | --- |
| Monday | 8:00 am - 5:00 pm |
| Tuesday | 8:00 am - 5:00 pm |
| Wednesday | 8:00 am - 5:00 pm |
| Thursday | 8:00 am - 5:00 pm |
| Friday | 8:00 am - 5:00 pm |
| Saturday | 8:00 am - 5:00 pm |
| Sunday | Closed |
The only thing better than a tank full of gas is a fully maintained vehicle that performs optimally at all times. Your bus can fall under that category when you bring it in for a bus service in Michigan, and keep up with routine maintenance right here at Midwest Transit. We have knowledgeable technicians who can utilize our Parts Department to equip your bus with everything you need to have it work to the best of its ability.
Our Service Department is fully staffed with notably skilled technicians who care about the performance of your vehicle. We know that vehicular issues should be resolved as quickly as possible, so if you bring in your vehicle during our convenient Monday through Saturday hours, our technicians will work hard to get you in and out of the shop in no time, so you can continue on your bus route down Michigan Avenue. Give us a call at 800-933-2412 for any questions you might have pertaining to our services, deals, or the issues you're having with your vehicle, and we can help you set up a time to come in for a tune-up.
For a quick and easy answer to any questions you may have, feel free to click on the 24-hour Live Chat tab in the bottom right corner of your screen, which will connect you with someone almost immediately. If you want a more detailed response, fill our Ask a Tech form, providing a description of the issues that your bus has, so that one of our technicians can assess the potential damage and give you a straightforward answer. Once you've established that you might need to take vehicle in for a bus service in Michigan, click on the Schedule Appointment button under the Service tab in the bar across the top of your screen, and fill out the form, so you can find time to come in for a visit.
Why do we commit so much effort to having you bring your vehicle in for a checkup? Because we at Midwest Transit know how important routine maintenance is, and what might happen if you neglect the care of your vehicle. Keeping up with your bus's service tasks will ensure that your vehicle can perform its normal routes with optimal execution. With our wide-ranging Parts Department, you won't have to wait too long for the correct piece to come in so most of the time, we can repair your vehicle on the spot. Bring your bus in today, and we'll prove it! We always welcome new customers, and greet longtime customers with familiar friendliness.
Whether you're missing a part or just need a bus service in Michigan, Midwest Transit provides all the assistance you need to fix up your vehicle. If you speak with one of us via Live Chat, Ask a Tech, or over the phone, we can answer any questions you might have and help you set up an appointment so we can service your bus as soon as possible. We're located at 15580 US Highway 27 North in Marshall, MI, so visit us when it's convenient for you and we'll fix up your bus to your liking.