Bus Repair | MI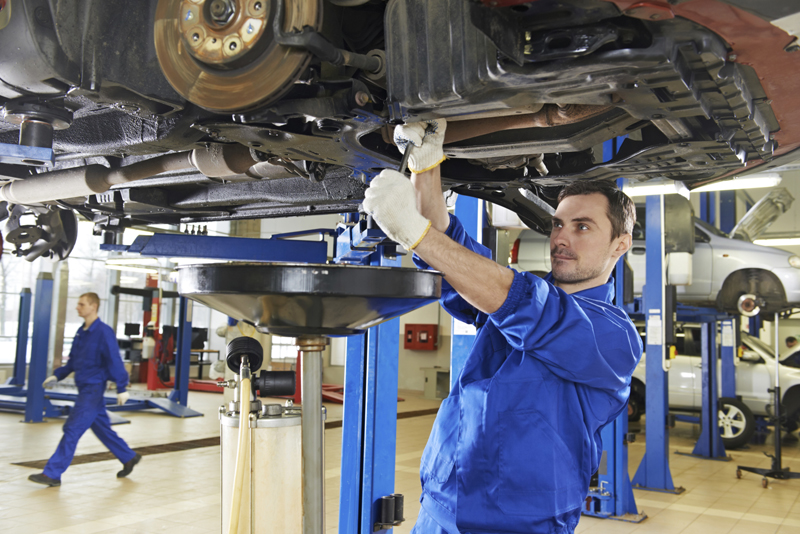 Is your trusty bus in need of some repairs? You should know that Midwest Transit is prepared to offer unrivaled care and service! From the useful tools on our website to our top-notch Service and Parts Departments, we believe that we're up to any task that may come our way. Once you're ready and able, feel free to schedule an appointment, so you can get back to being the person that everyone relies on. With convenient locations throughout the region, it's easy to find one near you!
Online Resources
Before you even arrive at our service bay, you'll start to realize just how much our dealership has to offer when you explore our website. Busy individuals will rejoice when they learn that they can reserve a date and time for their repairs that works for them. Furthermore, you don't have to make the trek all the way out to us if you just have a question on your mind—our Ask a Tech form makes contacting our team a breeze! On the Service Department's main page, you'll also find other useful resources, like our video gallery and service specials, so you can have plenty of insight when you finally arrive.
Parts Department
Though other garages and service providers may have to reach out to an external source for parts, that's not the case with us. Thanks to our Parts Department, we have the components that your bus requires, allowing us to get you back onto the open road sooner rather than later. Even if you'd rather complete the necessary repairs at home, you can still take advantage of our generous variety by submitting a requisition via the Order Parts form. You're also more than welcome to contact us if you have any questions.
Expert Service
Whether you just need a quick fix or require something far more extensive and involved, our knowledgeable staff is more than ready to get to work. Minor jobs like tire rotations, oil changes, and brake inspections shouldn't take long to complete, and we'd be more than happy to take care of a variety of tasks to save you a trip or two in the future. If your bus needs work done on its engine, transmission, or suspension, you can feel confident in putting your faith in our professional mechanics. With countless hours of training and years of experience, we're prepared for whatever comes our way!
To access top-notch bus repair in Michigan, head over to Midwest Transit. Our expert staff is here to help however we can, so don't hesitate to let us know what we can do to assist you better. We're looking forward to your visit!
Testimonials
Fantastic buying experience
Indiana
6-5-2019
Top Notch
Forsyth, Illinois
1-25-2018
Amazing Staff
Oakwood, IL
1-11-2018
Good Selection of Buses
USA
1-8-2018
Midwest Transit is Awesome
Texas
10-17-2017
Congrats! You got a 5 Star Review
USA
8-26-2017
Congrats! You got a 5-Star Review
USA
7-17-2017
5-Star Review
USA
7-17-2017
Staff was the most friendly...
J.C. - R.C. Transportation
Richmond, Missouri
4-13-2017
Best Bus Dealer in North America
Chicago, Illinois
10-14-2016
Pleasure doing business with you!
Ron C - Managing Director & Board President
Louisville, KY
9-7-2016
Felt like Family
Bloomington, IL
7-1-2016
Excellent Service
6-1-2016
I love my new MV-1
Whiteland, IN
5-24-2016
Based on your Overall Experience would you recommend a purchase - YES!
San Diego, CA
5-16-2016
Excellent Job in Helping Us
West Chicago
4-23-2016
MV-1 Parts
Montana
4-22-2016
Congratulations
Lisle, Illinois
4-11-2016
Very Helpful
Illinois
4-6-2016
Buy all of our future vehicles through Midwest Transit
San Diego, CA
5-16-2016
Read More