Bus Chassis Parts for Sale at Midwest Transit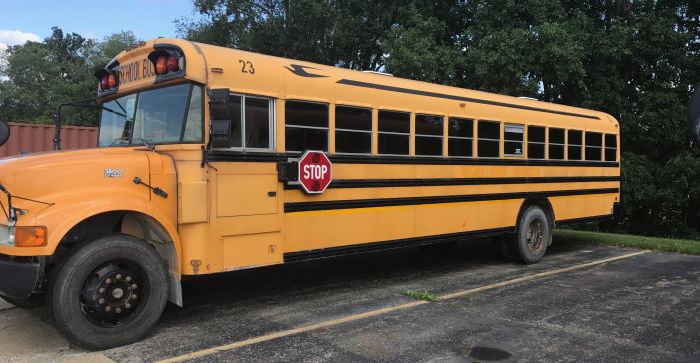 Used 2003 International Blue Bird
Kansas City Parts Center Hours
(866) 725-9339
| | |
| --- | --- |
| Monday | 8:00 am - 5:00 pm |
| Tuesday | 8:00 am - 5:00 pm |
| Wednesday | 8:00 am - 5:00 pm |
| Thursday | 8:00 am - 5:00 pm |
| Friday | 8:00 am - 5:00 pm |
| Saturday | 8:00 am - 12:00 pm |
| Sunday | Closed |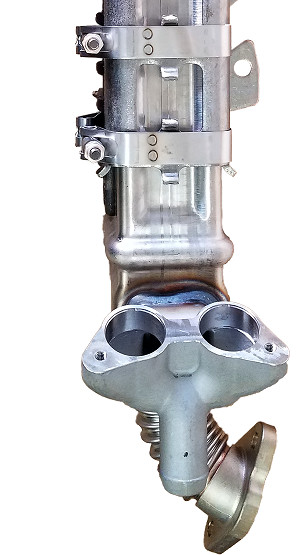 When you choose to work with Midwest Transit, you can rest assured that we can provide everything you need. Whether you're looking to buy or lease a bus, new or used, or need somewhere to go for regular maintenance, we're the people to see. What you may not know about us though, is that we house an incredible number of parts so that we always have what you need in stock. At any given time, we have 10 million dollars worth of parts in our eight huge warehouses located across the broad spectrum of the Midwest (which you could probably glean from our name), and we even offer same-day shipping on any parts you need that are in-stock — we can send them nationwide! Whether its for the chassis or special needs, contact us today!
The chassis is the foundation for your bus, and you want to make sure that it's in tip-top shape and ready to bear all of the pressure, weight, and demand of every ride. There are so many parts that contribute to it, including axles, belts, pulleys, brakes, transmission, tires, and wheels, and we could carry on for several more lines with all of the minutia included in the chassis. We know that you need these parts immediately, which is why we house so many at all times. You can give us a call using our toll-free line, 800-933-2412, email us at [email protected], or utilize our Live Chat function to the bottom, right-hand side of your screen to ask any questions that you may have about reserving, securing, or ordering chassis parts that you need.
We have 41 years, and counting of experience at our disposal, and we love to use it to assist our clients. We offer monthly parts specials for you to take advantage of, and they include name brands that you have faith in, like Cummins®, STARCRAFT, and so many more. We don't limit our inventory based on make or model, either — we service all bus types. Aged, brand-spanking-new, and everything in between. We also have an expert service department that we encourage you to take advantage of, whether it's to have us perform the repair at one of our multiple locations or for tips and advice.
We have the bus chassis parts for sale at Midwest Transit that you need, and we have several locations in Illinois, Michigan, Missouri, and Indiana, so we're always near by! If we're a little too far to stop by, though, take advantage of our nationwide shipping. We hope you'll choose us at Midwest Transit for all of your busing needs!
Testimonials
Fantastic buying experience
Indiana
6-5-2019
Top Notch
Forsyth, Illinois
1-25-2018
Amazing Staff
Oakwood, IL
1-11-2018
Good Selection of Buses
USA
1-8-2018
Midwest Transit is Awesome
Texas
10-17-2017
Congrats! You got a 5 Star Review
USA
8-26-2017
Congrats! You got a 5-Star Review
USA
7-17-2017
5-Star Review
USA
7-17-2017
Staff was the most friendly...
J.C. - R.C. Transportation
Richmond, Missouri
4-13-2017
Best Bus Dealer in North America
Chicago, Illinois
10-14-2016
Pleasure doing business with you!
Ron C - Managing Director & Board President
Louisville, KY
9-7-2016
Felt like Family
Bloomington, IL
7-1-2016
Excellent Service
6-1-2016
I love my new MV-1
Whiteland, IN
5-24-2016
Based on your Overall Experience would you recommend a purchase - YES!
San Diego, CA
5-16-2016
Excellent Job in Helping Us
West Chicago
4-23-2016
MV-1 Parts
Montana
4-22-2016
Congratulations
Lisle, Illinois
4-11-2016
Very Helpful
Illinois
4-6-2016
Buy all of our future vehicles through Midwest Transit
San Diego, CA
5-16-2016
Read More