Bus Body Parts for Sale at Midwest Transit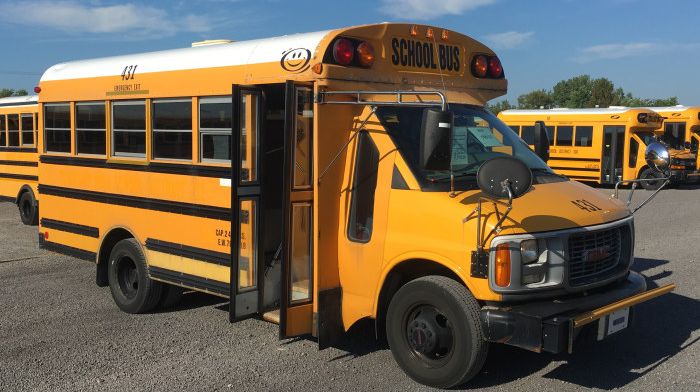 Used 2000 GMC CORBEIL
When you need a bus body part, we want the first place you think of to be Midwest Transit! We have locations all across the Midwest (as you could probably deduce), but that alone doesn't qualify us to supply you with your every bus need. We host over 10 million dollars of bus parts, we have eight huge warehouses, and we have 41 years of experience and counting! We live, breathe, and enjoy everything to do with buses, whether it's selling, leasing, parts, maintenance, or body work, we have a specialist that's available to lend a hand.
We know that when you need a part, you need it pronto. We've already told you how much we keep in stock, so it's very likely we already have what you need, but what if you're not close enough to swing by and pick it up yourself? Not a problem. We provide nationwide delivery and same-day shipping on all of our in-stock parts! We're not limited by any makes or models of buses, either, so it's not even a question if we can get your part for you. Whether you need lights and reflectors, LED Stop Arm Kits, taillights, or warning lights, we are more than stocked to outfit you with whatever you need. Our inventory goes far beyond that, too, and includes rocker switches, exterior body trim, handles and latches, emergency doors, crossing gates, seat foam…. the list is endless, really!
What do you use your bus for? Is it church transportation or the daily back-and-forth trips taking kids to and from school? Whatever your use, we have a specialist for your particular situation! You can contact us multiple ways, including using the Live Chat function to the bottom, right-hand side of your screen. You can email us directly at [email protected], use our Contact Us form, or take advantage of our toll-free number, 800-933-2412. We offer monthly parts specials, so please don't hesitate to peruse those. They extend to all of the name brands you know and love, including Cummins®, STARCRAFT, and more!
Whether you just need to check out our bus body parts for sale at Midwest Transit, want to utilize our expert service department, or are considering a new bus altogether, we're here to assist. At Midwest Transit, we love to use our experience to empower our bus-driving clients and help them make the most of every ride for their trusting passengers. We hope to hear from you soon!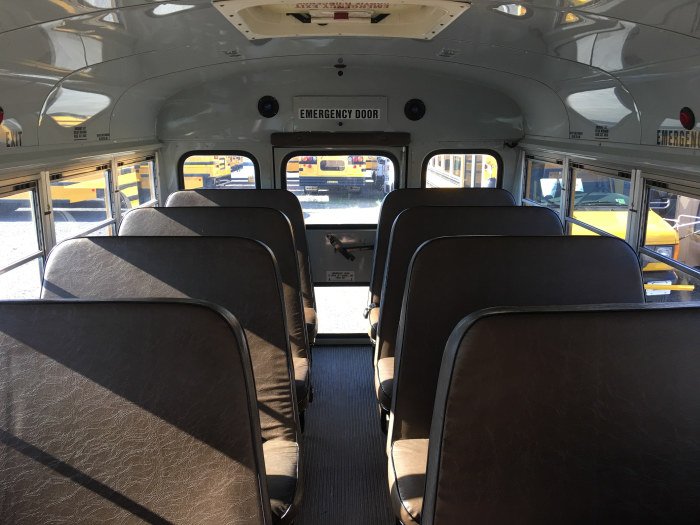 Kansas City Parts Center Hours
(866) 725-9339
| | |
| --- | --- |
| Monday | 8:00 am - 5:00 pm |
| Tuesday | 8:00 am - 5:00 pm |
| Wednesday | 8:00 am - 5:00 pm |
| Thursday | 8:00 am - 5:00 pm |
| Friday | 8:00 am - 5:00 pm |
| Saturday | 8:00 am - 12:00 pm |
| Sunday | Closed |
Testimonials
Fantastic buying experience
Indiana
6-5-2019
Top Notch
Forsyth, Illinois
1-25-2018
Amazing Staff
Oakwood, IL
1-11-2018
Good Selection of Buses
USA
1-8-2018
Midwest Transit is Awesome
Texas
10-17-2017
Congrats! You got a 5 Star Review
USA
8-26-2017
Congrats! You got a 5-Star Review
USA
7-17-2017
5-Star Review
USA
7-17-2017
Staff was the most friendly...
J.C. - R.C. Transportation
Richmond, Missouri
4-13-2017
Best Bus Dealer in North America
Chicago, Illinois
10-14-2016
Pleasure doing business with you!
Ron C - Managing Director & Board President
Louisville, KY
9-7-2016
Felt like Family
Bloomington, IL
7-1-2016
Excellent Service
6-1-2016
I love my new MV-1
Whiteland, IN
5-24-2016
Based on your Overall Experience would you recommend a purchase - YES!
San Diego, CA
5-16-2016
Excellent Job in Helping Us
West Chicago
4-23-2016
MV-1 Parts
Montana
4-22-2016
Congratulations
Lisle, Illinois
4-11-2016
Very Helpful
Illinois
4-6-2016
Buy all of our future vehicles through Midwest Transit
San Diego, CA
5-16-2016
Read More