Activity Bus Lease Returns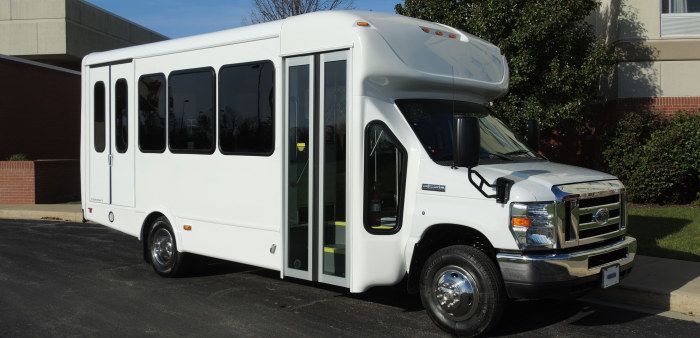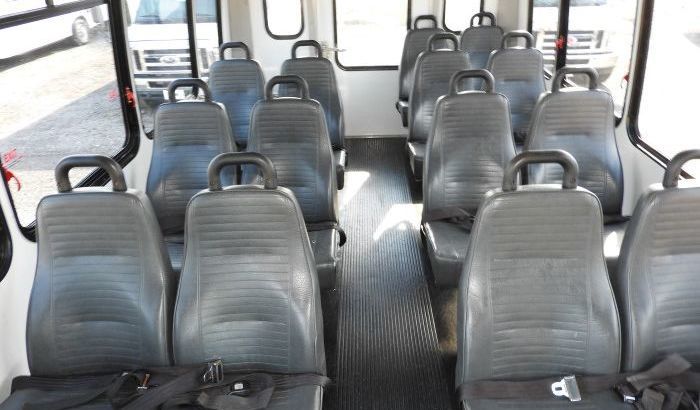 Sales Hours
(800) 933-2412
| | |
| --- | --- |
| Monday | 8:00 am - 5:00 pm |
| Tuesday | 8:00 am - 5:00 pm |
| Wednesday | 8:00 am - 5:00 pm |
| Thursday | 8:00 am - 5:00 pm |
| Friday | 8:00 am - 5:00 pm |
| Saturday | 8:00 am - 12:00 pm |
| Sunday | Closed |
Would you like a high-quality bus to drive your students or tour groups around but are worried you can't afford one? Now you can, with activity bus lease returns at Midwest Transit. We are offering great deals on activity buses all over the region because we realize just how important they are to our many customers.
Coordinating multiple rides for soccer games and finding a way to haul the whole choir off to their next performance can be a big hassle. It is not only daunting but also a huge waste of time for all parties involved. Our available-to-lease activity buses would make getting to the practice field, other schools, and nationwide tournaments a lot easier for everyone. With the capacity to hold up to 34 passengers, our activity buses have sufficient space for small clubs and teams.
Enjoy ultimate peace of mind from behind the wheel, since our activity bus lease returns are constructed using rugged, high-strength materials. Black wrap-around bumpers provide additional protection in case of a collision. Our buses also feature rearview and crossover mirrors for additional safety. Large transition windows reduce blind spots and ensure optimal visibility from inside the cabin. Rest assured, you and your passengers will ride in ultimate security every time you take your activity bus out on the open road.
Should a maintenance need arise, you can trust our reliable Service Department here at Midwest Transit. Not only will we resolve the issue quickly, we will also pay close attention to every detail. Through every step of the process, we will treat you with respect and professionalism. If you are ever unsure about the status of your bus, feel free to utilize our Ask a Tech form, located right on our website for your convenience. At that point, one of our expert technicians will contact you with helpful information regarding your activity bus. Of course, you can also call us at 800-933-2412 with any urgent requests. However you choose to get in touch with us, we will always be happy to assist you!
Here at Midwest Transit, our dedicated staff will make sure all your needs are completely met before you leave our facility. With our activity bus lease returns, the vehicle you've always wanted is well within reach. Come take a look at the variety of activity buses we have in stock. You will certainly not be disappointed with our vast selection!
Testimonials
Fantastic buying experience
Indiana
6-5-2019
Top Notch
Forsyth, Illinois
1-25-2018
Amazing Staff
Oakwood, IL
1-11-2018
Good Selection of Buses
USA
1-8-2018
Midwest Transit is Awesome
Texas
10-17-2017
Congrats! You got a 5 Star Review
USA
8-26-2017
Congrats! You got a 5-Star Review
USA
7-17-2017
5-Star Review
USA
7-17-2017
Staff was the most friendly...
J.C. - R.C. Transportation
Richmond, Missouri
4-13-2017
Best Bus Dealer in North America
Chicago, Illinois
10-14-2016
Pleasure doing business with you!
Ron C - Managing Director & Board President
Louisville, KY
9-7-2016
Felt like Family
Bloomington, IL
7-1-2016
Excellent Service
6-1-2016
I love my new MV-1
Whiteland, IN
5-24-2016
Based on your Overall Experience would you recommend a purchase - YES!
San Diego, CA
5-16-2016
Excellent Job in Helping Us
West Chicago
4-23-2016
MV-1 Parts
Montana
4-22-2016
Congratulations
Lisle, Illinois
4-11-2016
Very Helpful
Illinois
4-6-2016
Buy all of our future vehicles through Midwest Transit
San Diego, CA
5-16-2016
Read More