Used School Bus Sales in Michigan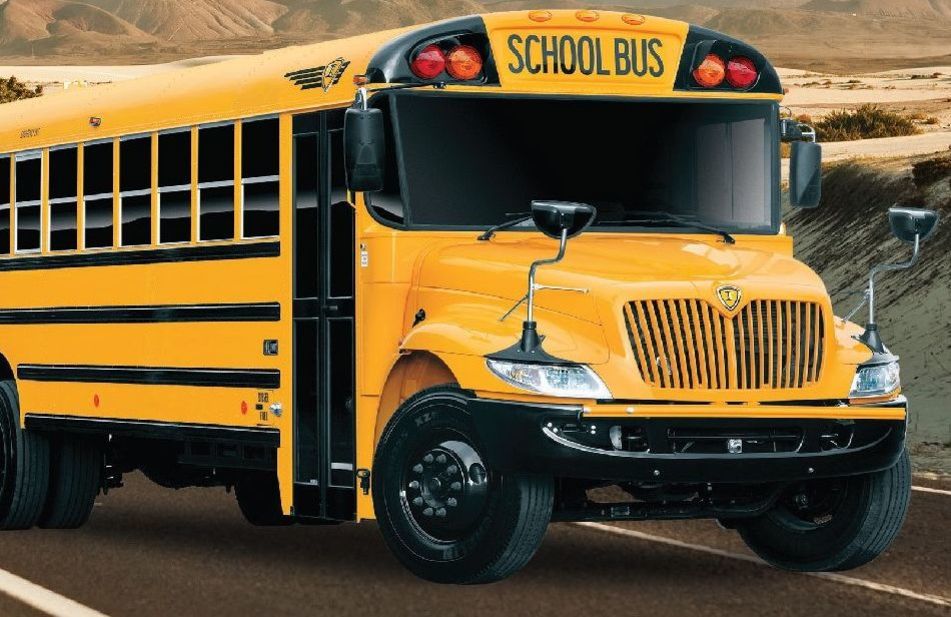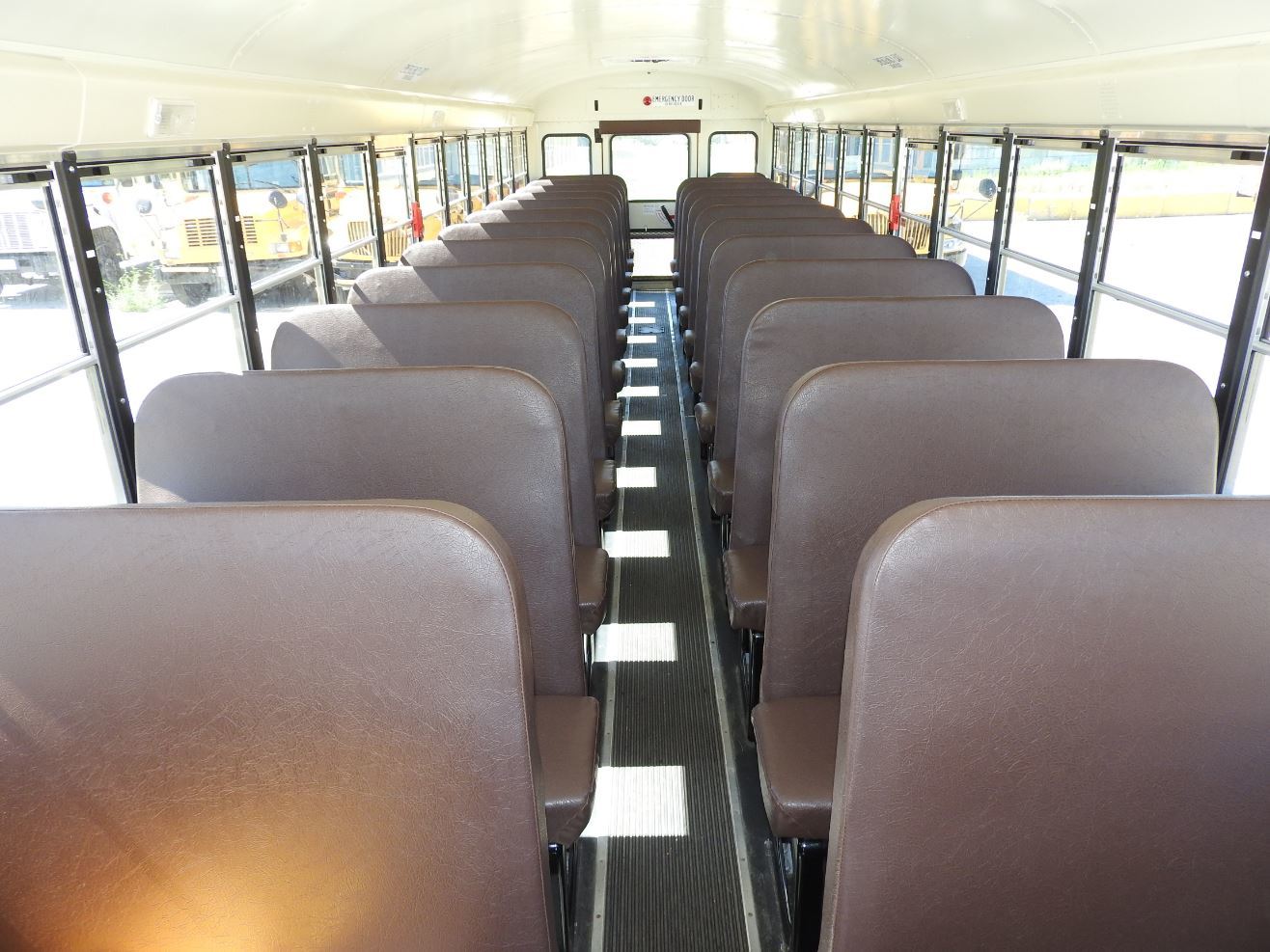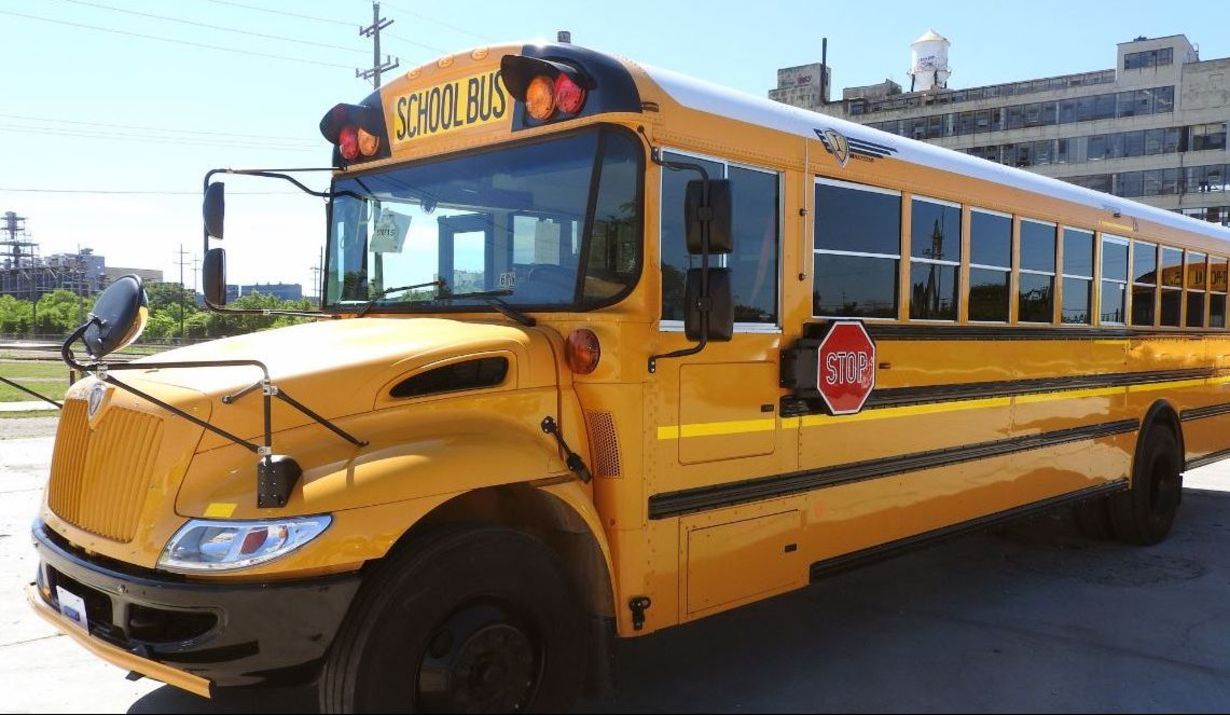 Every school needs a dependable fleet of buses that act as unfailing transportation to and from the institution without having mechanical issues occur. When you consider our used school bus sales in Michigan at Midwest Transit, you'll be happy to know that these prices are not only affordable, but also financeable. Get started from the comforts of home right on our website and begin your quest to find the perfect used bus for your school!
It's easy to take away a used school bus from us as soon as today, and all you have to do to begin is access the Finance Application on our website. You can fill out your budget and personal information to give our representatives a good idea of where you're coming from, so they can help you finance the model you choose. We can set you up with inexpensive monthly installments to slowly pay off this purchase over time, which is a great option if you're working from a limited school budget. You can also pay off the entire cost right then and there. Whichever route you choose, you'll still be able benefit from one of our used buses the day you come in. If you're looking for a used bus because you're trying to replace one that has already gone out of date, utilize our Value Trade-In tool to see if you can put a little bit of that cash toward your new-to-you purchase.
We offer used school bus sales in Michigan that are reliable, as we put each one through a comprehensive inspection. One of our trusted mechanics will take a look under the hood and make sure that the engine and all of its pieces are fully-functioning before we put that model in our inventory. We also check the seating and interior to ensure that both are in quality shape and replace them with updated material if necessary. After a few years, you might need another piece replaced or repaired, so feel free to come back to Midwest Transit and utilize our Service Department! We have more than enough parts to fix up your bus, and we are sure that our technicians will service your vehicle in an efficient and timely manner. To request a time to come in, just click on the Schedule Appointment link under the Service tab on our website.
Deciding which used bus is ideal for you is a simple and fun process, and you can start right here on our website! Just click on the Used Inventory tab across the top of your screen and filter through the various search options to determine which features you'd love included in your preowned purchase. You can select a particular location you'd rather visit, the Make that is your trusted favorite, and a specific engine lineup that you simply must have installed. There's even the option to filter by price range, so you stay within your budget no matter which vehicle you choose. Click on the title of the bus you're interested in to view interior and exterior photos, as well as access information like how many passengers it seats and it's final cost.
When you're looking for a school bus that will provide trusted transportation to and from your institution, then consider our used school bus sales in Michigan at Midwest Transit! We have a huge selection of reliable models, ranging from long coaches to minibuses for after-school activities. Check out our inventory today!
Testimonials
Congrats! You got a 5 Star Review
USA
August 26, 2017
Congrats! You got a 5-Star Review
USA
July 17, 2017
5-Star Review
USA
July 17, 2017
Staff was the most friendly...
J.C. - R.C. Transportation
Richmond, Missouri
April 13, 2017
Best Bus Dealer in North America
Chicago, Illinois
October 14, 2016
Pleasure doing business with you!
Ron C - Managing Director & Board President
Louisville, KY
September 7, 2016
Felt like Family
Bloomington, IL
July 1, 2016
Excellent Service
June 1, 2016
I love my new MV-1
Whiteland, IN
May 24, 2016
Based on your Overall Experience would you recommend a purchase - YES!
San Diego, CA
May 16, 2016
Excellent Job in Helping Us
West Chicago
April 23, 2016
MV-1 Parts
Montana
April 22, 2016
Congratulations
Lisle, Illinois
April 11, 2016
Very Helpful
Illinois
April 6, 2016
Buy all of our future vehicles through Midwest Transit
San Diego, CA
May 16, 2016
Great Deal
Fort Polk, Louisiana
April 4, 2016
Congratulations Once Again
Lisle, Illinois
April 11, 2016
Highly Recommended
Battle Creek, Michigan
April 4, 2016
People are great to work with...
Springfield, Illinois
April 4, 2016
It was worth the drive!
Iowa
April 4, 2016
Read More