Used School Bus Sales in Kansas
For capability, durability, and reliability in a new-to-you purchase of a pre-owned bus, come to Midwest Transit, where our trustworthy representatives are prepared to help you finance one of our used school bus sales in Kansas. We are more than willing to work with your probably limited school budget to come up with an inexpensive monthly payment plan. Our website has all of the resources you need to get started, so come on down to our dealership when you find the right school bus for you.
Each of our vehicles goes through a complete inspection of the interior and mechanical systems, so you know exactly what your used bus has gone through to get to our inventory. We make sure that every piece under the hood is functioning properly and replace any corrupted pieces that need a little extra work. From the inside out, we have one of our technicians clean the seats, the windows, the floors, and everything in between, to ensure you get the best quality pre-owned bus on the market. Any ripped, stained, or damaged material is completely replaced or mended, so when you see one of our used buses in our selection online, you can rest assured that it's in good shape when you drive it off the lot.
After you've driven around in one of our buses for a few years, you might need some tuning up under the hood, which is why you are more than welcome to come back and visit our Service Department whenever necessary. We offer an expansive parts collection that is sure to have whatever you need, so we can usually get you in and out in no time at all! Affording one of our models is easy, thanks to the Finance Department here at Midwest Transit. You can get started by considering your budget, and then filling out the Finance Application with a few pieces of information that will help our representatives get a better idea of your situation. You can even put the cash you get from your current bus toward one of our used school bus sales in Kansas when you utilize the Value Trade-In tool on our website.
Now here comes the fun part: figuring out which used bus you'll be taking back to your institution as soon as today! All you need to do is click on the Used Inventory tab across the top of your screen and use the filters to narrow your search. You can select a particular make you trust, decide that you don't want anything more ancient than five-years-old, or even choose a price range in which you'd like to remain. If you have a specific powertrain lineup in mind, you can determine that, too. From our vast inventory, we are sure you'll find the model you're seeking at a location near you! When you've found a vehicle you think you can't live without, click on the title to view more information pertaining to this bus. You can view interior and exterior photos, as well as schedule a time to come in and see it in person!
Drive away in a new-to-you school bus when you visit Midwest Transit. With our massive selection of used school bus sales in Kansas, there's bound to be a vehicle that suits your collection at school. Add one to the fleet today!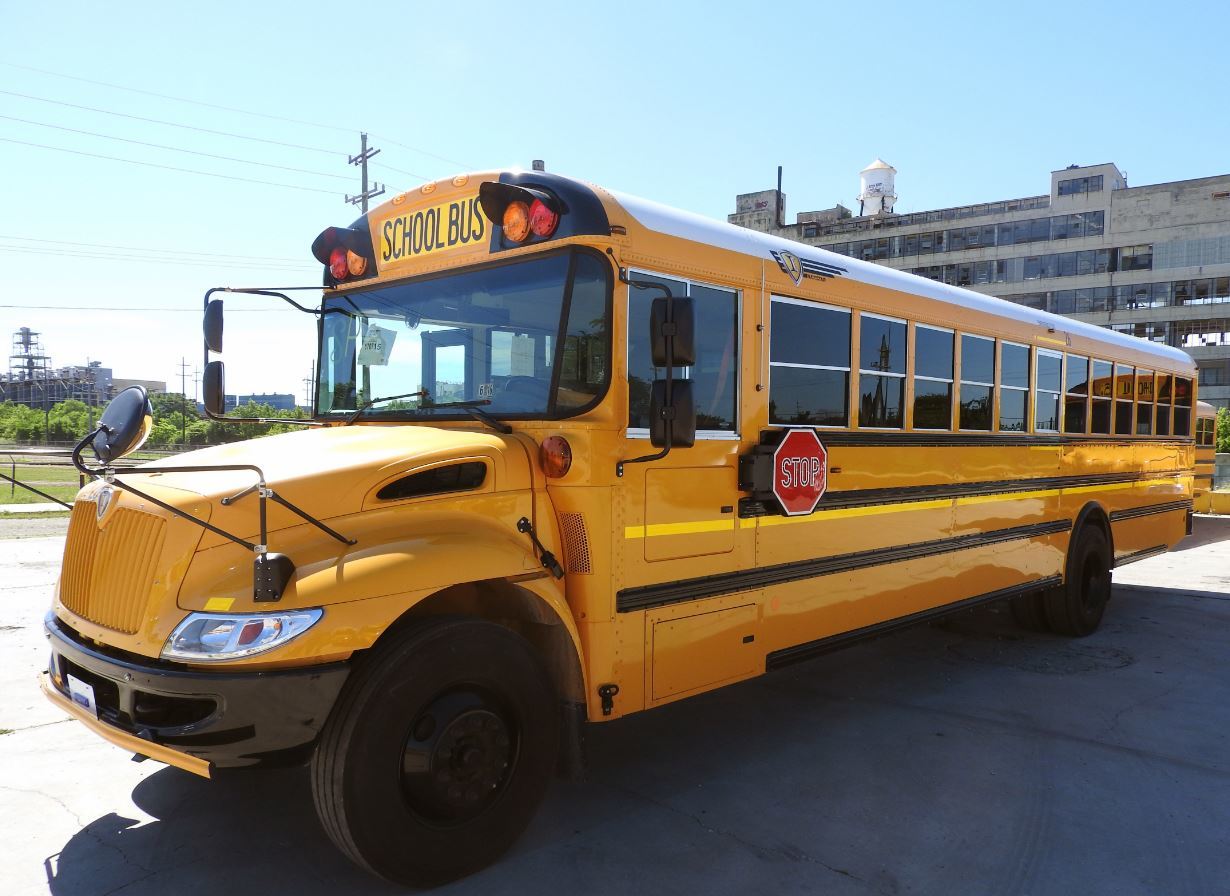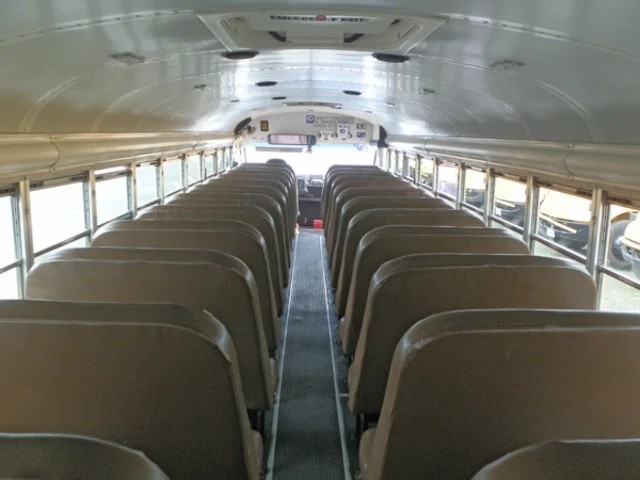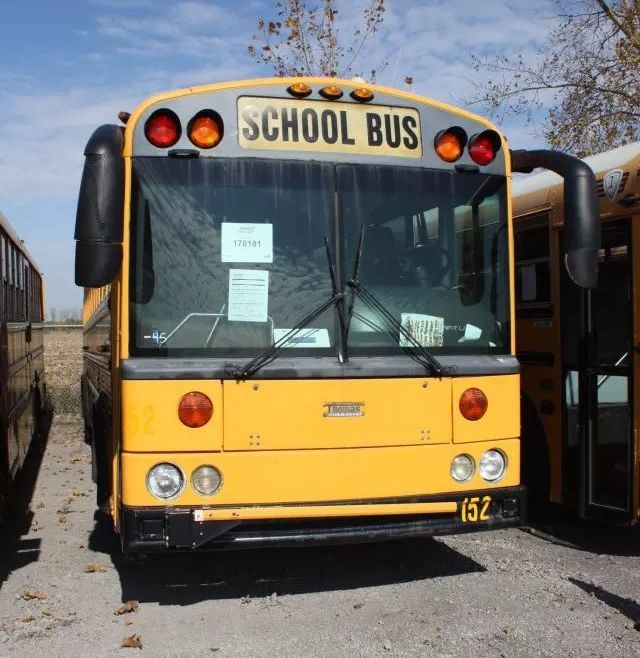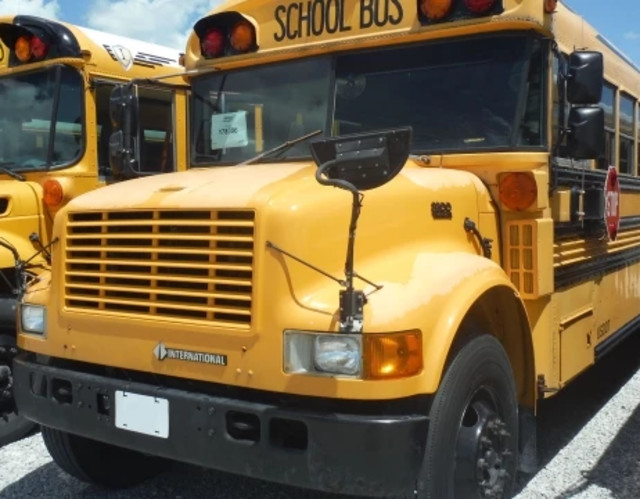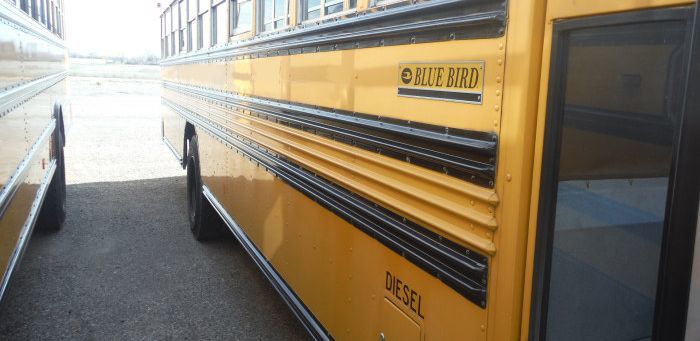 Testimonials
Congrats! You got a 5 Star Review
USA
August 26, 2017
Congrats! You got a 5-Star Review
USA
July 17, 2017
5-Star Review
USA
July 17, 2017
Staff was the most friendly...
J.C. - R.C. Transportation
Richmond, Missouri
April 13, 2017
Best Bus Dealer in North America
Chicago, Illinois
October 14, 2016
Pleasure doing business with you!
Ron C - Managing Director & Board President
Louisville, KY
September 7, 2016
Felt like Family
Bloomington, IL
July 1, 2016
Excellent Service
June 1, 2016
I love my new MV-1
Whiteland, IN
May 24, 2016
Based on your Overall Experience would you recommend a purchase - YES!
San Diego, CA
May 16, 2016
Excellent Job in Helping Us
West Chicago
April 23, 2016
MV-1 Parts
Montana
April 22, 2016
Congratulations
Lisle, Illinois
April 11, 2016
Very Helpful
Illinois
April 6, 2016
Buy all of our future vehicles through Midwest Transit
San Diego, CA
May 16, 2016
Great Deal
Fort Polk, Louisiana
April 4, 2016
Congratulations Once Again
Lisle, Illinois
April 11, 2016
Highly Recommended
Battle Creek, Michigan
April 4, 2016
People are great to work with...
Springfield, Illinois
April 4, 2016
It was worth the drive!
Iowa
April 4, 2016
Read More