Used School Bus Sales in Indiana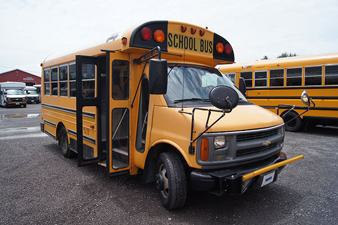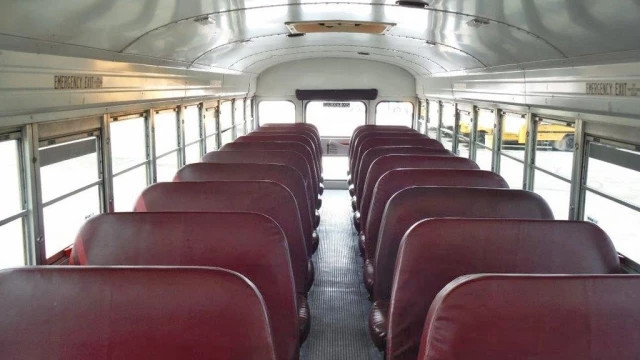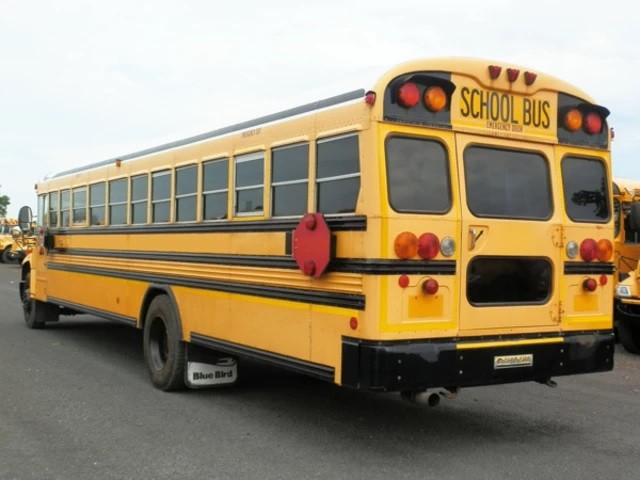 Affordability is an important aspect to consider when you're looking for a school bus to accompany your institution's fleet. You'll be happy to know that our used school bus sales in Indiana at Midwest Transit are not only inexpensive, but also completely reliable. We have our staff carefully inspect the interior and under the hood, to ensure we present you with a durable model that's built to last. All you have to do to get started is browse our inventory on our website!
The first thing to figure out is whether our sales will fit your budget, and as we offer some of the lowest prices in the area, you can crunch the numbers easily. Utilize our Finance Application to discover what your budget looks like and send your information to our dealership to get you started. You can then browse through our Used Inventory and select a specific price range in which you'd like to stay. With this filter in place, the search will be even easier, since every model listed will remain within your specified limit. You can refine your search even further by using the other filter listed on the left-hand side of your screen. Select the engine you simply must have installed, the year if you're looking for a particular design, and of course, the make of the brand you trust the most.
When you've found the model of your dreams, click on its title to be redirected to an information page. You can determine how many passengers it seats and view interior and exterior photos of the current state of the school bus. On the left side of the page, there are various links installed to help you through the process of financing this bus. You can request information from the dealership where it's located, request a quote, and even send information to your cell phone for future reference. Ask a Tech if you're curious about a specific model! When you're ready to head into the dealership and take advantage of our used school bus sales in Indiana, click on Hours and Directions to find the perfect time to come in. If you're curious to see what other people have to say about this location, view the Testimonials in the bottom right corner.
You never have to worry about the state of our school buses, as we make sure that each one goes through a comprehensive inspection of the mechanics, seating, interior, and exterior. We have high standards when it comes to our buses, so we can guarantee that you'll love whichever one you choose and can assure you that any issues it previously had have been resolved. Reliability is essential in purchasing a used school bus, which is why we have a fully-staffed Service Department that is more than happy to assist in any repairs or replacements you need completed in the future.
When you think about purchasing a new-to-you bus for your school, consider heading over to Midwest Transit for all of your needs. Our used school bus sales in Indiana are affordable and dependable, and each come with a complete inspection, ensuring that you never need to worry about what happened in the past. Just visit one of our Indiana locations today to find your perfect vehicle!
Testimonials
Congrats! You got a 5 Star Review
USA
August 26, 2017
Congrats! You got a 5-Star Review
USA
July 17, 2017
5-Star Review
USA
July 17, 2017
Staff was the most friendly...
J.C. - R.C. Transportation
Richmond, Missouri
April 13, 2017
Best Bus Dealer in North America
Chicago, Illinois
October 14, 2016
Pleasure doing business with you!
Ron C - Managing Director & Board President
Louisville, KY
September 7, 2016
Felt like Family
Bloomington, IL
July 1, 2016
Excellent Service
June 1, 2016
I love my new MV-1
Whiteland, IN
May 24, 2016
Based on your Overall Experience would you recommend a purchase - YES!
San Diego, CA
May 16, 2016
Excellent Job in Helping Us
West Chicago
April 23, 2016
MV-1 Parts
Montana
April 22, 2016
Congratulations
Lisle, Illinois
April 11, 2016
Very Helpful
Illinois
April 6, 2016
Buy all of our future vehicles through Midwest Transit
San Diego, CA
May 16, 2016
Great Deal
Fort Polk, Louisiana
April 4, 2016
Congratulations Once Again
Lisle, Illinois
April 11, 2016
Highly Recommended
Battle Creek, Michigan
April 4, 2016
People are great to work with...
Springfield, Illinois
April 4, 2016
It was worth the drive!
Iowa
April 4, 2016
Read More