Used Buses for Sale in Texas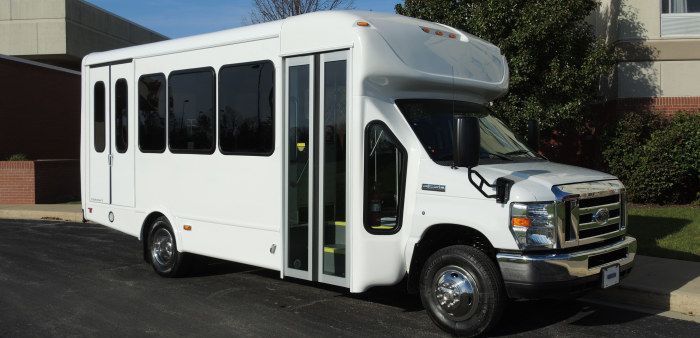 With all of our used buses for sale in Texas, you are sure to find one that goes above and beyond your expectations among our inventory. Take a moment to browse through our massive selection for the bus that suits your needs in every way. Midwest Transit is proud to be the #1 Bus Dealer in the U.S.*, your top choice for any and all bus transportation. Come on over to one of our several Midwest locations as soon as today!
Carting a church group or a college basketball team to their next event? We have a variety of options, big and small, that are sure to have the seating capacity and wheelchair accommodation you need. Are you looking to add to your growing collection of hotel transportation, or need to bring a group of seniors into Dallas or Austin for some fresh air? Midwest Transit has a wide offering of pre-owned buses through which you can browse for the ideal choice. It all starts when you use the filters on the left-hand side of the inventory page to narrow down our vast selection. If there's a particular make and model that has always served you well, you can feel free to only check out vehicles that meet this standard. Limited by a price range? No problem! Just select the scope you're in and be sure to choose the engine, fuel type, seating capacity, and so much more. Each listing comes with a group of photos, vehicle information, and an estimated price for your viewing convenience.
Getting stuck on the road is no fun, which is why each Midwest Transit location is prepared to make excellent repairs through our outstanding Service Departments. We hired a staff of educated technicians that know their way around buses like professionals, ensuring reliable maintenance every time you bring in your vehicle. We even boast an $8 million inventory in our Parts Department that is sure to have the element you need to replace on your vehicle. And, to save you money in the long run, we offer a slew of coupons and specials on our website. You can even group together a variety of services, so you don't have to make more than one visit to get your bus fixed up. Get those kids to school on time or those seniors to their afternoon activity with the trusty transportation that comes with purchasing a bus from us.
When you're ready to get behind the wheel of a dependable set of wheels, choose to browse through our collection of used buses for sale in Texas at Midwest Transit. We have just what you need, and the maintenance reliability to ensure your peace of mind, so stop in to one of our locations today! Give us a call at 800-933-2412 to make your selection.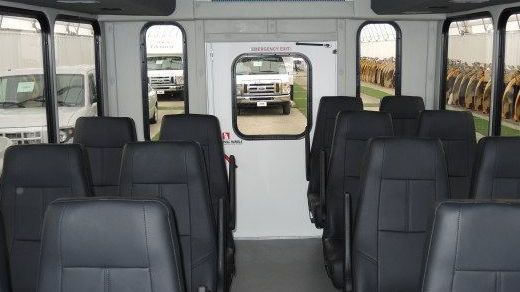 Testimonials
Congrats! You got a 5 Star Review
USA
August 26, 2017
Congrats! You got a 5-Star Review
USA
July 17, 2017
5-Star Review
USA
July 17, 2017
Staff was the most friendly...
J.C. - R.C. Transportation
Richmond, Missouri
April 13, 2017
Best Bus Dealer in North America
Chicago, Illinois
October 14, 2016
Pleasure doing business with you!
Ron C - Managing Director & Board President
Louisville, KY
September 7, 2016
Felt like Family
Bloomington, IL
July 1, 2016
Excellent Service
June 1, 2016
I love my new MV-1
Whiteland, IN
May 24, 2016
Based on your Overall Experience would you recommend a purchase - YES!
San Diego, CA
May 16, 2016
Excellent Job in Helping Us
West Chicago
April 23, 2016
MV-1 Parts
Montana
April 22, 2016
Congratulations
Lisle, Illinois
April 11, 2016
Very Helpful
Illinois
April 6, 2016
Buy all of our future vehicles through Midwest Transit
San Diego, CA
May 16, 2016
Great Deal
Fort Polk, Louisiana
April 4, 2016
Congratulations Once Again
Lisle, Illinois
April 11, 2016
Highly Recommended
Battle Creek, Michigan
April 4, 2016
People are great to work with...
Springfield, Illinois
April 4, 2016
It was worth the drive!
Iowa
April 4, 2016
Read More