Used Buses for Sale in Mexico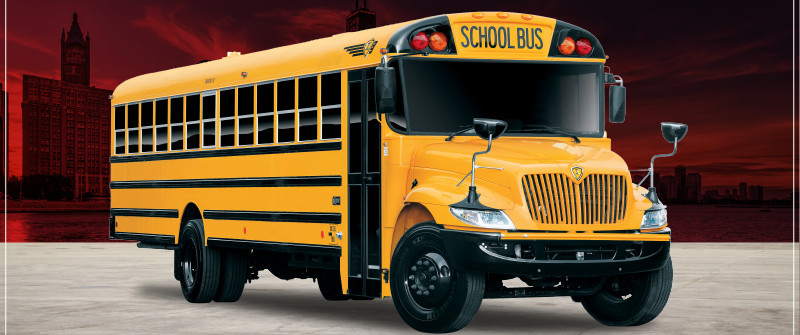 Whenever you're in need of a reliable vehicle for transportation to and from events, check out our selection of used buses for sale in Mexico. We have a variety of vehicles that come in all shapes and sizes to match whatever you require, and you are sure to find that perfect pre-owned bus that gets the job done. Give Midwest Transit a call at 800-933-2412 as soon as today when you're ready to get behind the wheel of the perfect bus.
If you browse through our online inventory of used buses for sale, you'll discover a set of wheels that suits your needs in every way. Whether you need a school bus to accommodate a large number of people, or you just want a compact bus for a family trip, we have everything you could ever imagine right here at Midwest Transit. Feel free to refine your search by seating and wheelchair capacity, fuel type, mileage, engine, and body style. If you prefer a particular make and model for your bus, then be sure to select the ones you want before filtering through our vast collection. Decide on a model by browsing its interior and exterior photos, and viewing specs on the vehicle information page. It's easy to check whether or not the model you're interested in is in stock—just fill out the Contact Us form by clicking on the button to confirm its availability, and we'll get back to you in a timely manner.
Breaking down on the road is never fun, but thanks to the wide Parts Department available at any of our Midwest Transit locations, you can have your vehicle updated and back on the run in no time at all. If anything ever goes wrong, rest assured we can get you fixed up before you know it, replacing any piece that needs updating with efficiency and immense skill. Our Service Department is also handy for taking a look at your vehicle's mechanical issues, or for keeping up with routine maintenance while you're on the go. We even offer constantly updated specials for a variety of services and bus parts to help you save money in the long run and keep you coming back for more. If you have any questions regarding a service you need, be sure to fill out our Ask a Tech form to receive a quick response.
With various locations throughout the Midwest, and a variety of buses big and small to suit your needs, we are sure to have a vehicle that meets your expectations. Come on over to one of our Midwest Transit locations today to choose one of our used buses for sale in Mexico. You will easily find one that accommodates you when you stop in to one of our dealerships.

Testimonials
Congrats! You got a 5 Star Review
USA
August 26, 2017
Congrats! You got a 5-Star Review
USA
July 17, 2017
5-Star Review
USA
July 17, 2017
Staff was the most friendly...
J.C. - R.C. Transportation
Richmond, Missouri
April 13, 2017
Best Bus Dealer in North America
Chicago, Illinois
October 14, 2016
Pleasure doing business with you!
Ron C - Managing Director & Board President
Louisville, KY
September 7, 2016
Felt like Family
Bloomington, IL
July 1, 2016
Excellent Service
June 1, 2016
I love my new MV-1
Whiteland, IN
May 24, 2016
Based on your Overall Experience would you recommend a purchase - YES!
San Diego, CA
May 16, 2016
Excellent Job in Helping Us
West Chicago
April 23, 2016
MV-1 Parts
Montana
April 22, 2016
Congratulations
Lisle, Illinois
April 11, 2016
Very Helpful
Illinois
April 6, 2016
Buy all of our future vehicles through Midwest Transit
San Diego, CA
May 16, 2016
Great Deal
Fort Polk, Louisiana
April 4, 2016
Congratulations Once Again
Lisle, Illinois
April 11, 2016
Highly Recommended
Battle Creek, Michigan
April 4, 2016
People are great to work with...
Springfield, Illinois
April 4, 2016
It was worth the drive!
Iowa
April 4, 2016
Read More