Used Buses for Sale in Honduras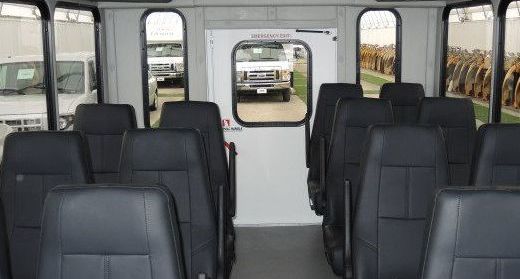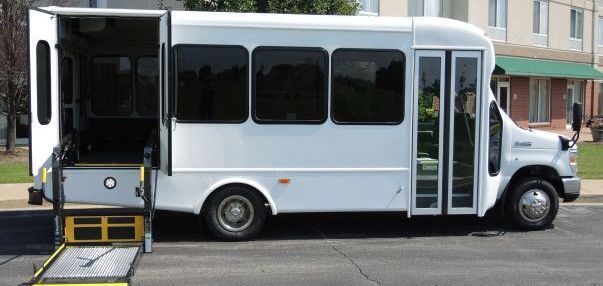 When it comes down to needing transportation for multiple people, you don't want to have to take multiple minivans to accommodate everyone. Pile everyone into one of our used buses for sale in Honduras instead, so you can get from Point A to Point B without having to take several trips or vehicles. It's easier to bring your science class or senior living group to the next weekend adventure when you get a reliable bus from Midwest Transit!
You can browse through our massive online selection to find the perfect bus to take care of all your needs. Since we include easy-to-use filters on the left-hand side of the inventory page, you can refine your search by location, make, model, and year if you are looking for something specific. Sticking within your budget is easy when you select a price range that matches your limit, and you can even choose a bus with low mileage, which typically results in fewer mechanical issues along the way. Be sure to choose the seating capacity that meets your expectations, as well as wheelchair accommodation, fuel type, engine, and even color to practically design the perfect bus model for your transportation needs. Refine your search to view a narrower selection of buses through which you can browse for photos and specs. Contact us when you're ready to get behind the wheel and see your object of interest in person.
Before you stop in to decide on an ideal bus, you can rest assured that you always have our dependable Service Department to rely on in the event of an emergency. Each of our locations boasts a staff of knowledgeable mechanics that are dedicated to fixing up your vehicle in no time, should trouble befall you. With a Parts Department stocked full of $8 million worth of inventory, you are sure to find the piece you need to replace on your bus if you get your service completed by us. If you know which element requires updating, be sure to utilize our Order Parts form to secure the piece before you stop in for maintenance, or Ask a Tech if you are unsure of which service you need completed.
After a look through our massive inventory, you'll find that all of our used buses for sale in Honduras are up to par. No matter what you need it for, we have a mode of transportation that will accommodate your every excursion, from class field trips, to church group outings. Please stop in to Midwest Transit when you're ready to take home the ideal bus, or give us a call at 800-933-2412 to secure your selection!
Testimonials
Congrats! You got a 5 Star Review
USA
August 26, 2017
Congrats! You got a 5-Star Review
USA
July 17, 2017
5-Star Review
USA
July 17, 2017
Staff was the most friendly...
J.C. - R.C. Transportation
Richmond, Missouri
April 13, 2017
Best Bus Dealer in North America
Chicago, Illinois
October 14, 2016
Pleasure doing business with you!
Ron C - Managing Director & Board President
Louisville, KY
September 7, 2016
Felt like Family
Bloomington, IL
July 1, 2016
Excellent Service
June 1, 2016
I love my new MV-1
Whiteland, IN
May 24, 2016
Based on your Overall Experience would you recommend a purchase - YES!
San Diego, CA
May 16, 2016
Excellent Job in Helping Us
West Chicago
April 23, 2016
MV-1 Parts
Montana
April 22, 2016
Congratulations
Lisle, Illinois
April 11, 2016
Very Helpful
Illinois
April 6, 2016
Buy all of our future vehicles through Midwest Transit
San Diego, CA
May 16, 2016
Great Deal
Fort Polk, Louisiana
April 4, 2016
Congratulations Once Again
Lisle, Illinois
April 11, 2016
Highly Recommended
Battle Creek, Michigan
April 4, 2016
People are great to work with...
Springfield, Illinois
April 4, 2016
It was worth the drive!
Iowa
April 4, 2016
Read More