Used Buses for Sale in El Salvador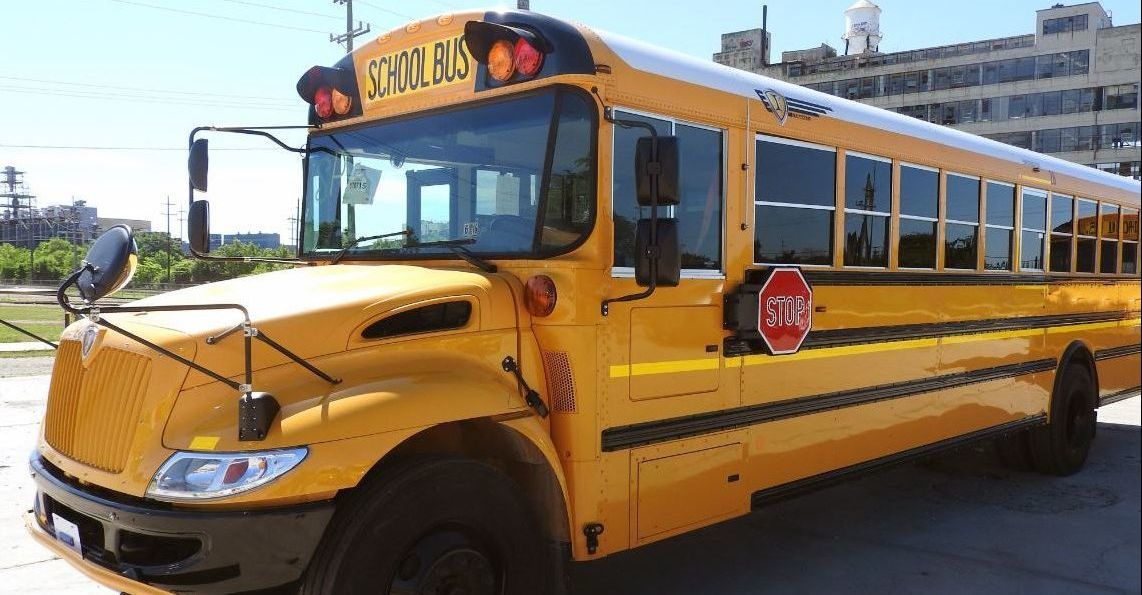 Perhaps you're looking for transportation to accommodate a class field trip, or you just need a short bus to take your small senior living group out in the afternoons. With our selection of used buses for sale in El Salvador, you are sure to find one that meets and exceeds your expectations when you browse our vast online inventory. Don't wait a moment longer to find the ideal vehicle for you! Just give Midwest Transit a call at 800-933-2412 when you're ready to get behind the wheel of a reliable set of wheels.
Whatever your needs, we are sure to have more than enough of what you want in our wide inventory of pre-owned buses. These reliable models have been inspected for maintenance work and are only placed on our lot when they are back in tip-top condition. If you are ever in need of service work, though, we staff a knowledgeable Service Department at all of our Midwest Transit locations. In no time at all, we can have your bus back on the road running smoothly when you bring your vehicle in to us. If it comes down to needing a replacement piece, be sure to access our $8 million inventory in our Parts Department to find the element you need. You can certainly order parts online if you know exactly which piece you need, or use our Ask a Tech form to get a firsthand opinion from one of our mechanics.
With this peace of mind, you can browse through our inventory of used buses for sale. Our models boast a slew of conveniences, such as wheelchair seating and rear entry ramps, so all of your passengers will be optimally accommodated. You can refine your search by seating capacity if it's dire that you have enough room for everyone, or choose the fuel type, engine, brakes, and mileage if the mechanical components of the bus are important to you. We include a vast variety of makes, like Ford, Dodge, and Freightliner, so you can choose the particular brand that has always served you well, or find a vehicle that matches your already flourishing fleet. Be sure to flip through interior and exterior photos to get an up-close view of the bus you're interested in.
When you're ready to take home one of our used buses for sale in El Salvador, just come on up to the location that either has your desired vehicle in stock or is closest to you. No matter which bus you choose, you're getting behind the wheel of a reliable model that you can count on. It only takes a moment to choose one that exceeds your expectations, so make your selection at Midwest Transit today!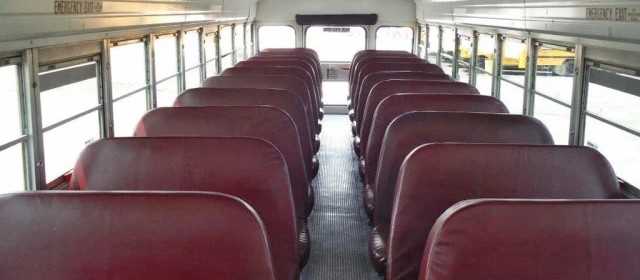 Testimonials
Congrats! You got a 5 Star Review
USA
August 26, 2017
Congrats! You got a 5-Star Review
USA
July 17, 2017
5-Star Review
USA
July 17, 2017
Staff was the most friendly...
J.C. - R.C. Transportation
Richmond, Missouri
April 13, 2017
Best Bus Dealer in North America
Chicago, Illinois
October 14, 2016
Pleasure doing business with you!
Ron C - Managing Director & Board President
Louisville, KY
September 7, 2016
Felt like Family
Bloomington, IL
July 1, 2016
Excellent Service
June 1, 2016
I love my new MV-1
Whiteland, IN
May 24, 2016
Based on your Overall Experience would you recommend a purchase - YES!
San Diego, CA
May 16, 2016
Excellent Job in Helping Us
West Chicago
April 23, 2016
MV-1 Parts
Montana
April 22, 2016
Congratulations
Lisle, Illinois
April 11, 2016
Very Helpful
Illinois
April 6, 2016
Buy all of our future vehicles through Midwest Transit
San Diego, CA
May 16, 2016
Great Deal
Fort Polk, Louisiana
April 4, 2016
Congratulations Once Again
Lisle, Illinois
April 11, 2016
Highly Recommended
Battle Creek, Michigan
April 4, 2016
People are great to work with...
Springfield, Illinois
April 4, 2016
It was worth the drive!
Iowa
April 4, 2016
Read More