SafeGuard® Bus Parts for Sale in Michigan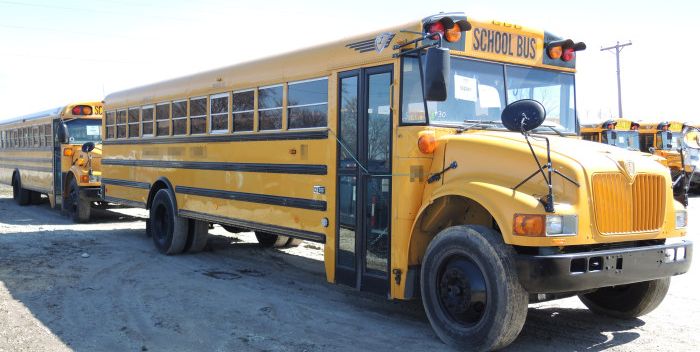 Used 2004 IC CE
If you're looking for SafeGuard® bus parts, you can find them at Midwest Transit Equipment, that same place that you can buy, lease, or a sell a bus, as well as get your service done! We're a veritable hub for all things bus-related, and we hope you'll tap into our wealth of information. We've been doing this for over 40 years now, so let our experience benefit you! We know all about seat belts and safety, so please don't hesitate to call us, toll free, at 800-933-2412.
Being a bus driver comes with a lot of responsibility, and you've likely been on the road long enough to know that all driving comes with an inherent risk. Reducing that risk is always at the forefront of your mind, and our specialists are here to help. Adding three-point seat belts to your current bus, or buying a bus with them already equipped, is the best way to add peace of mind to every drive. If you get in an accident, no matter whether it's just a fender bender, there's a risk to everyone on board. Seat belts prevent students from going flying during emergency stops, as well, making them a must-have for buses traversing through heavily-populated areas. In a worst case scenario, if the bus rolls, for instance, there's virtually no protection for students when your bus doesn't have seat belts.
The opposite is true when you equip your transportation vehicle with SafeGuard® bus parts. On top of the enhanced safety in the event of a collision, seat belts also can help prevent crashes. While it sounds like it's reaching, any bus driver knows that it's true. Any time there's a high concentration of young people, there's bound to be some rowdiness. With one bus driver per 50 students and upwards, it can be distracting to make sure that everyone is in their seats, no one is wandering the aisle, and there's no bullying going on. That's a long list of things for anyone, but add on actually driving the bus and it becomes a daunting task. Adding seat belts removes the ability to move on a whim, from roaming the aisle, and sitting improperly in the seat. This breaks down to fewer distractions for the bus driver, who can now focus on the task at hand — arriving at the intended destination.
Choosing a bus with seat belts is a no-brainer for us here at Midwest Transit Equipment, and the NHTSA, Academy of Pediatrics, and NASDPTS all feel the same way. We know that these things happen in phases though, especially if you have a fleet. Come visit us during any of our business hours to ask about our SafeGuard® bus parts in Michigan, and how to get started providing a safer ride for your students. We're located at 15580 US Highway 27 N in Marshall, MI!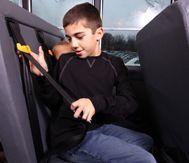 Testimonials
Midwest Transit is Awesome
Texas
October 17, 2017
Congrats! You got a 5 Star Review
USA
August 26, 2017
Congrats! You got a 5-Star Review
USA
July 17, 2017
5-Star Review
USA
July 17, 2017
Staff was the most friendly...
J.C. - R.C. Transportation
Richmond, Missouri
April 13, 2017
Best Bus Dealer in North America
Chicago, Illinois
October 14, 2016
Pleasure doing business with you!
Ron C - Managing Director & Board President
Louisville, KY
September 7, 2016
Felt like Family
Bloomington, IL
July 1, 2016
Excellent Service
June 1, 2016
I love my new MV-1
Whiteland, IN
May 24, 2016
Based on your Overall Experience would you recommend a purchase - YES!
San Diego, CA
May 16, 2016
Excellent Job in Helping Us
West Chicago
April 23, 2016
MV-1 Parts
Montana
April 22, 2016
Congratulations
Lisle, Illinois
April 11, 2016
Very Helpful
Illinois
April 6, 2016
Buy all of our future vehicles through Midwest Transit
San Diego, CA
May 16, 2016
Great Deal
Fort Polk, Louisiana
April 4, 2016
Congratulations Once Again
Lisle, Illinois
April 11, 2016
Highly Recommended
Battle Creek, Michigan
April 4, 2016
People are great to work with...
Springfield, Illinois
April 4, 2016
Read More