SafeGuard® Bus Parts for Sale in Indiana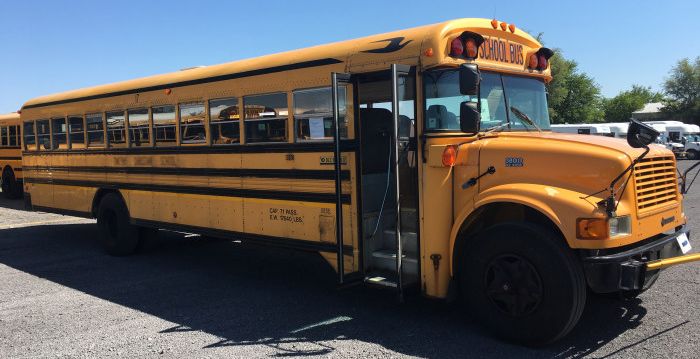 Used 2000 International Bluebird
As a bus driver, you carry a lot of responsibility over the host of students that file on and off of your bus each day, and you want to provide them with only the utmost in safety and protection available. At Midwest Transit Equipment, we're here to help you accomplish that mission with our SafeGuard® bus parts. We're open Monday through Saturday and our top-notch staff is here to assist in any way we can!
The primary way that you can add that required dose of protection to every ride is by equipping your bus with seatbelts. Whether you want to acquire a new bus already boasting them or you want to retrofit your current model with this added safety product, we're the best place to go! Let's talk about what adding seatbelts actually means for you, though, and why we truly believe it's a worthwhile overhaul to our bus systems. We don't just sell bus seat belts to make money — we believe in SafeGuard® bus parts and what they offer. IMMI, the company who owns SafeGuard®, has a motto that we can appreciate: "Bringing Safety to People." They do their own testing to corroborate what the NHTSA, Academy of Pediatrics, and NASDPTS all say: three-point seatbelts are necessary in school buses for adequate protection to youths.
When you spend as much time driving as you do, you know that accidents happen. Whether it's a fender bender or a total rollover, every driver's worst nightmare, we know that these things do happen. SafeGuard® seats are engineered with SmartFrame technology that protects belted and unbelted passengers, which certainly provides extra peace of mind. It's hard when there's only one of you and dozens of kids — things can get rowdy back there and that means that your eyes are flicking back and forth between the road and your charges. Not only do seat belts offer protection in the event of an accident, but they can also help prevent them. Behavior improves undeniably with the seat belts since they prevent students from standing, walking the aisles, and more. This lets you keep your eyes ahead and your mind on the task ahead — arriving safely at your destination.
If you're curious about how to begin the process of increasing protection on your routes, give us at Midwest Transit Equipment a call at 800-466-1287 to speak about our SafeGuard® Bus Parts in Indiana today! We hope to hear from you soon!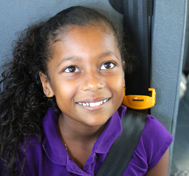 Testimonials
Midwest Transit is Awesome
Texas
October 17, 2017
Congrats! You got a 5 Star Review
USA
August 26, 2017
Congrats! You got a 5-Star Review
USA
July 17, 2017
5-Star Review
USA
July 17, 2017
Staff was the most friendly...
J.C. - R.C. Transportation
Richmond, Missouri
April 13, 2017
Best Bus Dealer in North America
Chicago, Illinois
October 14, 2016
Pleasure doing business with you!
Ron C - Managing Director & Board President
Louisville, KY
September 7, 2016
Felt like Family
Bloomington, IL
July 1, 2016
Excellent Service
June 1, 2016
I love my new MV-1
Whiteland, IN
May 24, 2016
Based on your Overall Experience would you recommend a purchase - YES!
San Diego, CA
May 16, 2016
Excellent Job in Helping Us
West Chicago
April 23, 2016
MV-1 Parts
Montana
April 22, 2016
Congratulations
Lisle, Illinois
April 11, 2016
Very Helpful
Illinois
April 6, 2016
Buy all of our future vehicles through Midwest Transit
San Diego, CA
May 16, 2016
Great Deal
Fort Polk, Louisiana
April 4, 2016
Congratulations Once Again
Lisle, Illinois
April 11, 2016
Highly Recommended
Battle Creek, Michigan
April 4, 2016
People are great to work with...
Springfield, Illinois
April 4, 2016
Read More