Mobility Vehicles for Sale in Kansas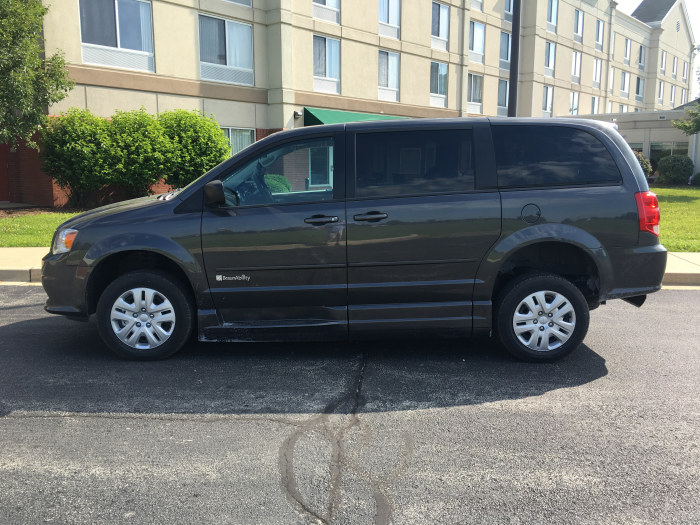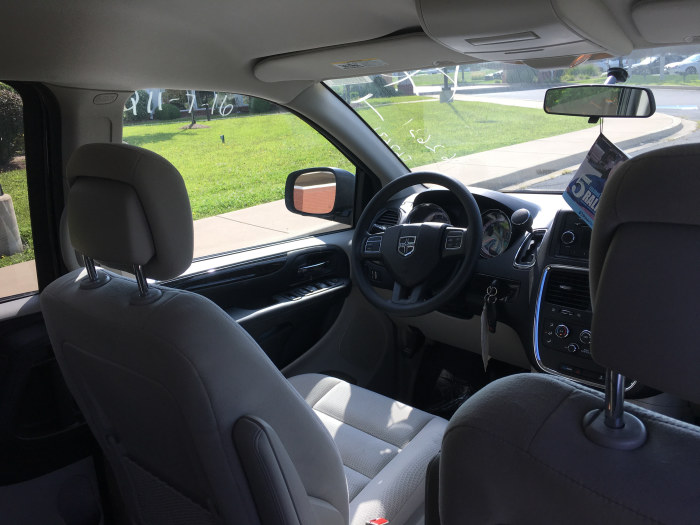 Top Image: 2017 Dodge Braun with optional mobility features
We're Here to Help With Your Mobility Vehicle Purchase!
Needing a mobility vehicle for a loved one isn't something that's typically planned, and we at Midwest Transit Equipment are here to make your purchase as easy as possible. Our friendly staff is here to provide one thing: a hassle-free experience while you find the right vehicle to be the best caretaker possible. Give us a call, toll free, at 800-933-2412 or send us an email at info@midwesttransit.com. Either way you prefer to communicate is perfect for us!
Most people prefer to begin their research from home, and that's why we provide an up-to-date online experience that won't let you down. View our mobility vehicle inventory right from our home page by clicking on the appropriately-labeled bubble, and our pre-filtered inventory will automatically show up! Each vehicle entry on our site has a paragraph of information describing it and plenty of pictures to show off exactly what it can offer. We offer options that accommodate one to two wheelchairs, as well as several normal seats so the entire family can come along for an exciting outing. We house both new and used vehicles on our lot in a variety of price ranges to oblige your needs.
Speaking of dealing with cost, we want to assure you that our financing program is top-notch. We don't just trust our clients with any old bank or lending institution, we work with a company that specializes in mobility vehicle financing, ensure that best monthly rates and APRs available. We're also happy to guide you through the rebate process that typically comes with mobility models. Since we're a licensed commercial dealer for mobility vehicles, we receive our inventory in bulk, which allows us to sell out stock at very competitive prices — this leaves more money in your pocket to take care of your disabled loved one!
We know what kind of amenities you're looking for, which is why our models specifically feature some great attributes that will make your day-to-day life much easier, including the industry favorite Q'Straints for absolute securement of wheelchairs. We offer both side- and rear-entry models so you can choose the type you'd prefer, and we also know all about ADA requirements so you can rest-assured that your vehicle is compliant — which is especially necessary for hotels, nursing homes, and churches looking to add a mobility vehicle to their fleet!
We hope you'll choose us at Midwest Transit Equipment! We're open Monday through Saturday and have mobility vehicles for sale in Kansas that are bound to suit your needs. Swing by one of our multiple locations dotted throughout the Midwest to see for yourself!
Testimonials
Midwest Transit is Awesome
Texas
October 17, 2017
Congrats! You got a 5 Star Review
USA
August 26, 2017
Congrats! You got a 5-Star Review
USA
July 17, 2017
5-Star Review
USA
July 17, 2017
Staff was the most friendly...
J.C. - R.C. Transportation
Richmond, Missouri
April 13, 2017
Best Bus Dealer in North America
Chicago, Illinois
October 14, 2016
Pleasure doing business with you!
Ron C - Managing Director & Board President
Louisville, KY
September 7, 2016
Felt like Family
Bloomington, IL
July 1, 2016
Excellent Service
June 1, 2016
I love my new MV-1
Whiteland, IN
May 24, 2016
Based on your Overall Experience would you recommend a purchase - YES!
San Diego, CA
May 16, 2016
Excellent Job in Helping Us
West Chicago
April 23, 2016
MV-1 Parts
Montana
April 22, 2016
Congratulations
Lisle, Illinois
April 11, 2016
Very Helpful
Illinois
April 6, 2016
Buy all of our future vehicles through Midwest Transit
San Diego, CA
May 16, 2016
Great Deal
Fort Polk, Louisiana
April 4, 2016
Congratulations Once Again
Lisle, Illinois
April 11, 2016
Highly Recommended
Battle Creek, Michigan
April 4, 2016
People are great to work with...
Springfield, Illinois
April 4, 2016
Read More