2017 Ford Berkshire Coach for Sale in Michigan
If you are someone who travels a lot for work and constantly find yourself needing transportation when in a new place, hire a 2017 Ford Berkshire Coach for sale in Michigan to take you around in comfort and luxury. Stop by Midwest Transit today to check out this minibus for in person!
Ride in the Ford Berkshire Coach with peace of mind, thanks to its stainless-steel wheel inserts, which makes checking the air pressure on the inner tire that much easier. In the case of emergency, there is a roof hatch emergency escape that is black to match the rest of the interior. The four side emergency exit windows can also be used to get out of the vehicle in the case of an accident. Other safety equipment on board the Ford Berkshire Coach includes; a fire extinguisher, a first aid kit, and reflector triangles.
As you walk up to the 2017 Ford Berkshire Coach for sale in Michigan, you'll notice its bold custom full body black exterior paint, along with its front bi-fold entrance door. The fiberglass covered rear bumper adds the right touch of class, while the heated exterior mirrors keep the snow at bay for the driver. Both the driver and co-pilot also get the benefit of the fiberglass running boards. The passengers, on the other hand, will be greeted by Gerfloor Gaya wood flooring, black-padded vinyl walls, and a soft-touch ceiling as they step into the Berkshire Coach. High back reclining seats covered in Hamilton luxury upholstery are ready to give you the extra comfort you need after a long day of traveling. Strap yourselves in with the retractable seat belts and take a load off with the aisle-side armrests. If you are commuting between your hotel and the airport, you may have a lot of luggage, which is why this shuttle has an abundance of space. An entire 30-inch rear luggage area is designed to keep all of your larger bags in the back, while your smaller ones can remain within reaching distance in the overhead parcel bins. If this vehicle has already sparked an interest, begin the finance process by filling out our online Finance Application.
A mighty 6.8L V10 engine resides under the hood of the 2017 Ford Berkshire Coach. Mated to an automatic transmission with overdrive, this shuttle bus shifts seamlessly through gears. Its 55-gallon fuel tank will be able to take you on a nice long tour without so many pit stops. The Ford Berkshire Coach will also allow you to stay on the road longer, thanks to its dual heavy duty batteries and 225 AMP alternator.
Leave all your worries and stress behind in the 2017 Ford Berkshire Coach for sale in Michigan. Class awaits you in this minibus, so don't hesitate to stop by Midwest Transit to see one in person.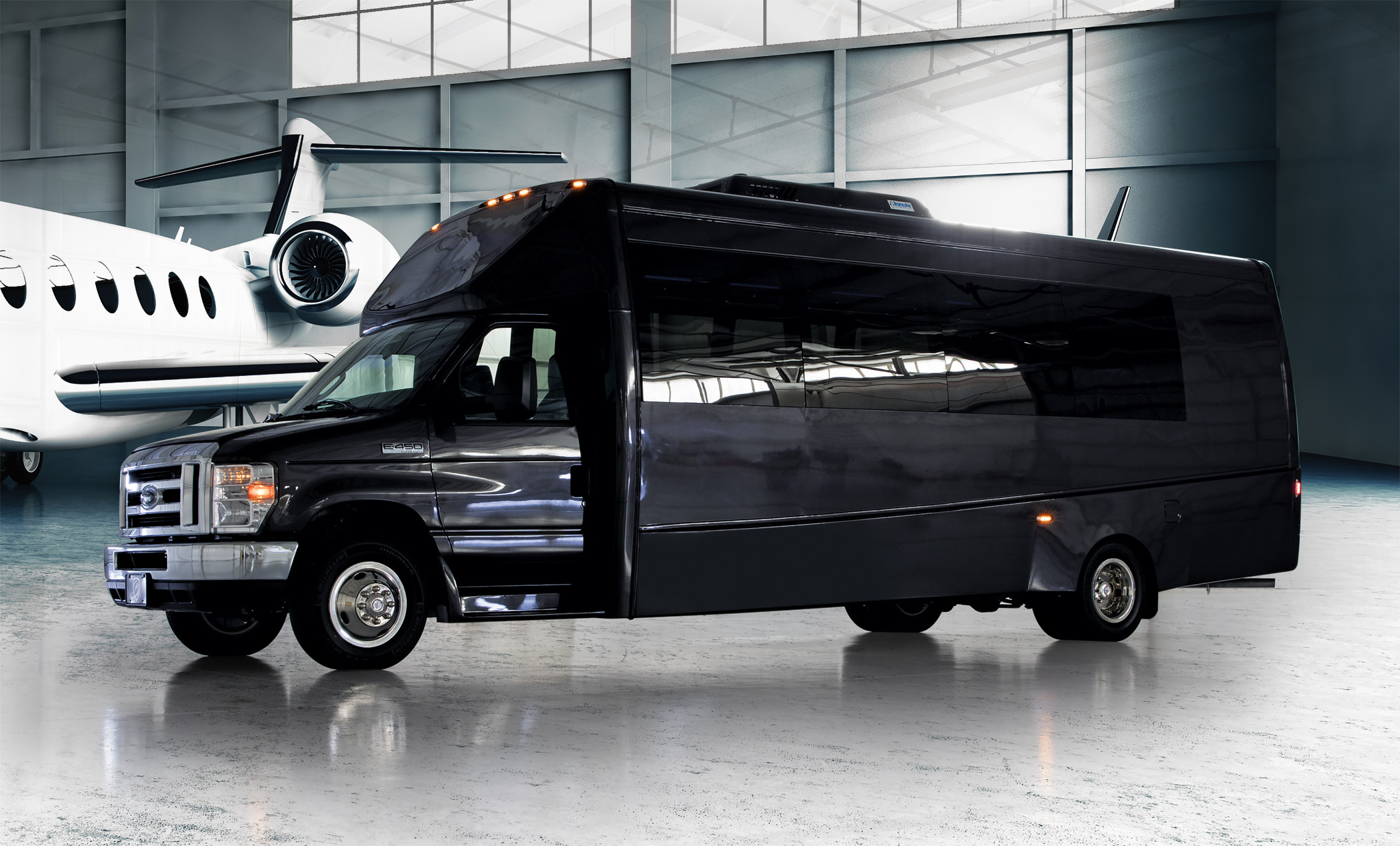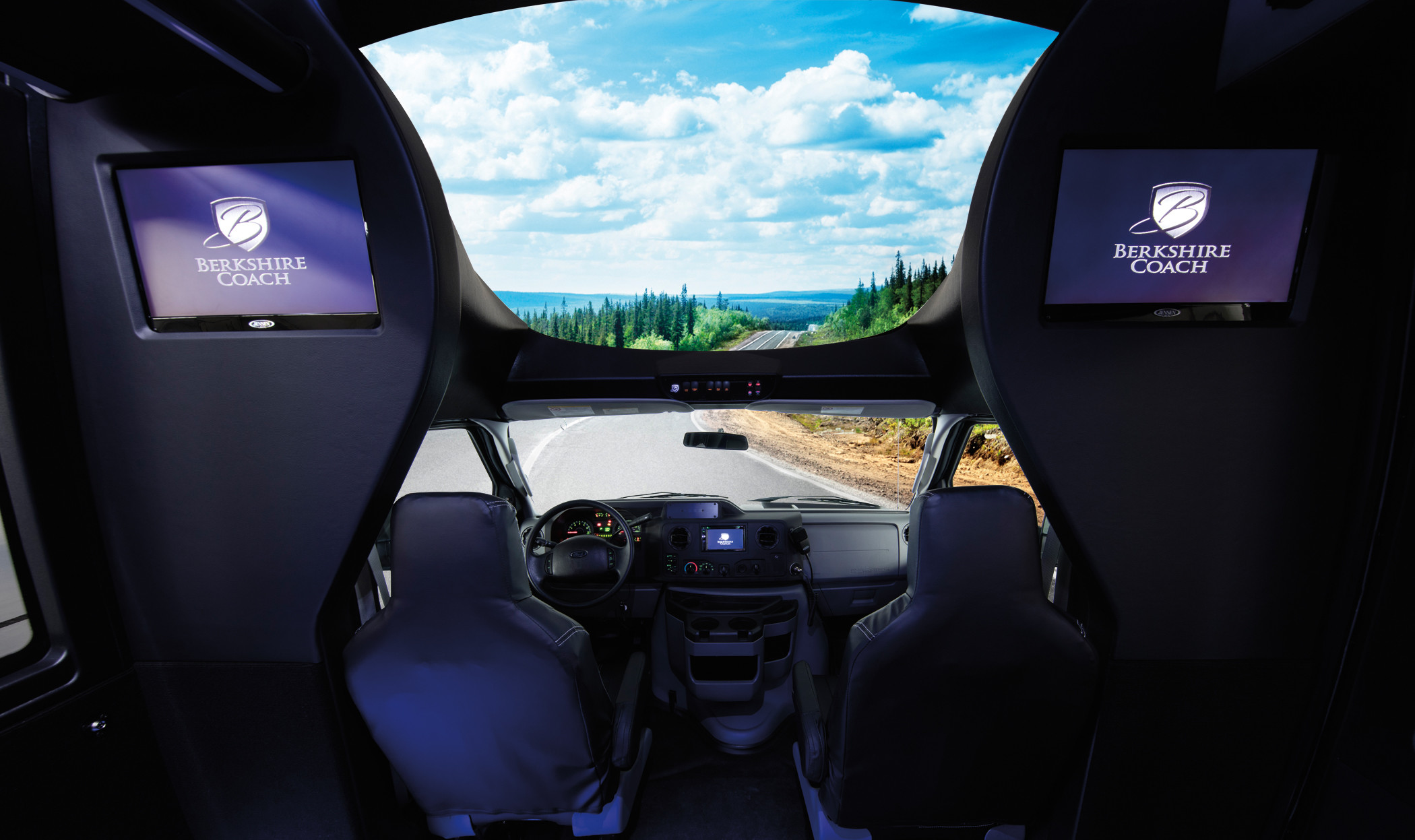 Vehicle shown above (top photo) is the 2017 Ford Berkshire Coach.
Sales Hours
(800) 933-2412
| | |
| --- | --- |
| Monday | 8:00 am - 5:00 pm |
| Tuesday | 8:00 am - 5:00 pm |
| Wednesday | 8:00 am - 5:00 pm |
| Thursday | 8:00 am - 5:00 pm |
| Friday | 8:00 am - 5:00 pm |
| Saturday | 8:00 am - 12:00 pm |
| Sunday | Closed |
Testimonials
Congrats! You got a 5 Star Review
USA
August 26, 2017
Congrats! You got a 5-Star Review
USA
July 17, 2017
5-Star Review
USA
July 17, 2017
Staff was the most friendly...
J.C. - R.C. Transportation
Richmond, Missouri
April 13, 2017
Best Bus Dealer in North America
Chicago, Illinois
October 14, 2016
Pleasure doing business with you!
Ron C - Managing Director & Board President
Louisville, KY
September 7, 2016
Felt like Family
Bloomington, IL
July 1, 2016
Excellent Service
June 1, 2016
I love my new MV-1
Whiteland, IN
May 24, 2016
Based on your Overall Experience would you recommend a purchase - YES!
San Diego, CA
May 16, 2016
Excellent Job in Helping Us
West Chicago
April 23, 2016
MV-1 Parts
Montana
April 22, 2016
Congratulations
Lisle, Illinois
April 11, 2016
Very Helpful
Illinois
April 6, 2016
Buy all of our future vehicles through Midwest Transit
San Diego, CA
May 16, 2016
Great Deal
Fort Polk, Louisiana
April 4, 2016
Congratulations Once Again
Lisle, Illinois
April 11, 2016
Highly Recommended
Battle Creek, Michigan
April 4, 2016
People are great to work with...
Springfield, Illinois
April 4, 2016
It was worth the drive!
Iowa
April 4, 2016
Read More